I know several people who dislike Valentines Day, but I have never been a hater. I have always seen it as a day to remind those I love how much I really care, whether it was a romantic relationship or my neighbors. I know there are a million sugar cookie recipes out there, but these sugar cookies are truly amazing! So incredibly soft, and they stay fresh for at least 5 days (that's how long they have lasted at our house).
My kids LOVE to decorate them with their friends and they love taking them around to brighten people's day. These are a few that my daughter decorated.
One of my favorite things is THE FROSTING from Sweetsurgarbelle. I came across this recipe about 4 years ago and I have never looked back. The reason I love it so much is because it dries on hard so I don't have to worry about it smudging and messing it up, and yet it tastes incredibly amazing on our super soft cookies. You add flavoring (must be oil free) and it makes for some fun changes – I have done almond, lemon, coconut, and hazelnut. Out of all of them almond is my favorite 🙂
Packaging is half the fun! I love to buy these bags from Zurchers. They have all different colors, and they are the perfect size for a good cookie. Perfect for taking to someone to tell them you love them and to have a happy day! I found these labels at Walmart in the Valentines section. Just like Christmas labels, but for Valentines!!
I got this recipe from my mom who got it from a Relief Society activity. I don't know who's it really is, so if its yours, please come forward so I can give the rightful recognition to whomever it belongs. I did add two cups of flour and it makes them amazing and easier to work with 😉
I hope you will give these cookies a try. People have seriously asked me where I bought them. I tell them we made them homemade, and that my friends is a great feeling!
See the Happy!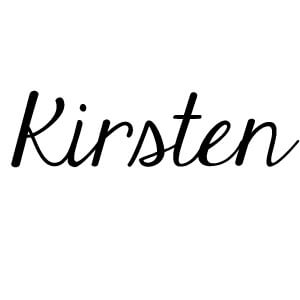 Cream the sugar, eggs, vanilla, butter, and milk.

In a separate bowl sift the flour, salt, baking soda, and baking powder. Slowly add the dry ingredients to the wet and mix until a dough forms.

Make sure you dust the counter and your rolling pin with flour before you roll out. Roll it to a 1/4 an inch. Press out whatever shape you like. Place on a greased cookie sheet. Bake for about 10 minutes or until the bottom is slightly golden. (I made them at my mother in laws and they were ready by 7 minutes so be sure to watch the first batch carefully).