If you know me, then you know that I LOVE farmhouse decor. Because of this, of course I chose a farmhouse project for the Inspire My Creativity link up this month, themed "wood". I'll share with you how I made this wood bead garland. I love it because it's simple and you can make one for every holiday. Actually you could make one for every month and even have one in a couple of rooms in your house.  AND that's how much I like them. I hope this tutorial can help bring you as much joy as it brings me.
Items needed:
Wooden beads, I bought this package at Micheals for $5 with a 50% coupon.
Acrylic paints of your choice
Paint brush
String or twine
Large Needle
Glue gun
Measuring tape
Step 1
Sort your beads into the pattern you would like. One thing I loved about this bead package is that there are 3 different sizes of bead. I chose to use 2 sizes to make my candy corn garland. If you are using all the same size, then just lay them out to measure the length you want.  I decided to make my bead length 20″.
Step 2
Paint your beads however you'd like.  For this candy corn garland I did all the big beads white, the a small white next to it with the orange and yellow to follow. I figured I needed 8 large white beads, 7 small white beads, 7 small orange beads, 7 small yellow beads. Painting went pretty quick and something I love about acrylic paint is that it dries fast.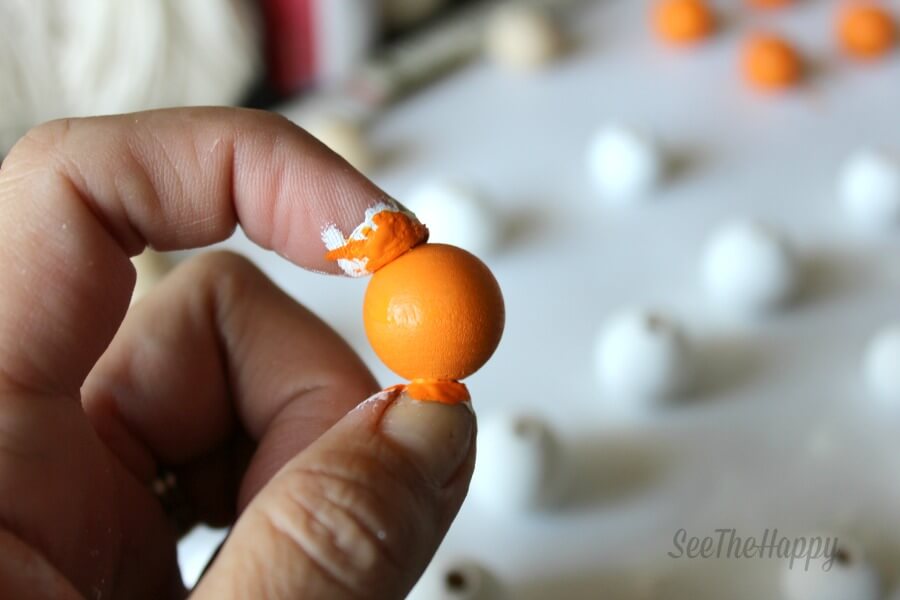 Step 3
With the large needle, string the beads in the order you choose.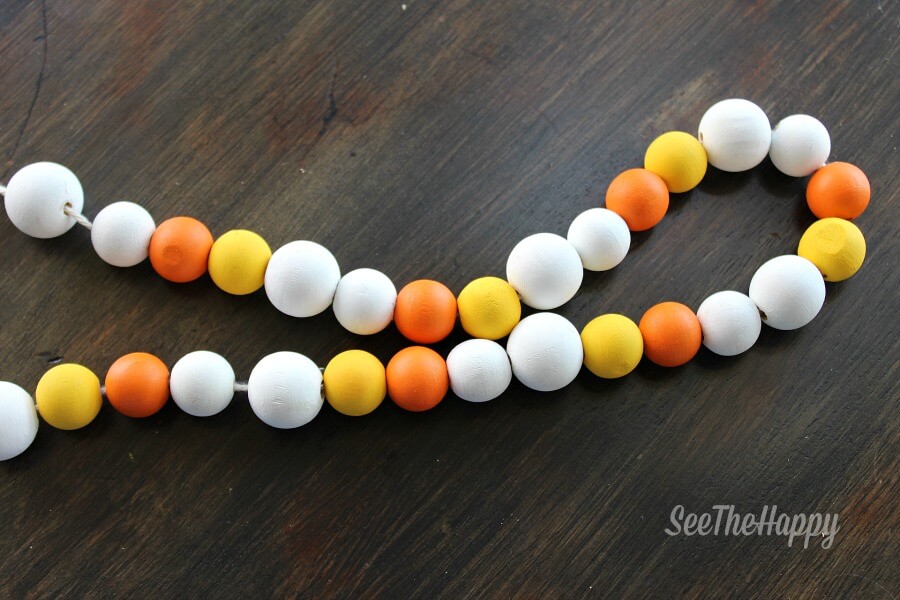 Step 4
Create a tassel by wrapping the string around something the length you want. I used my hand and wrapped it 30 times.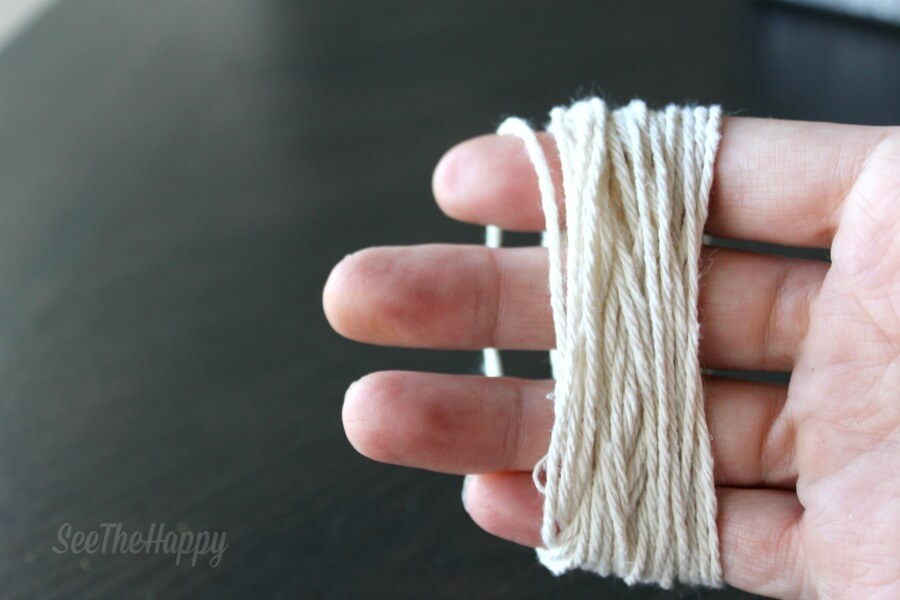 Step 5
Carefully pull this wrap off your hand (or whatever you chose to use) keeping the middle open.  Tie one of the ends from the beaded string through the upper part of this wrap. Do it again to the other end.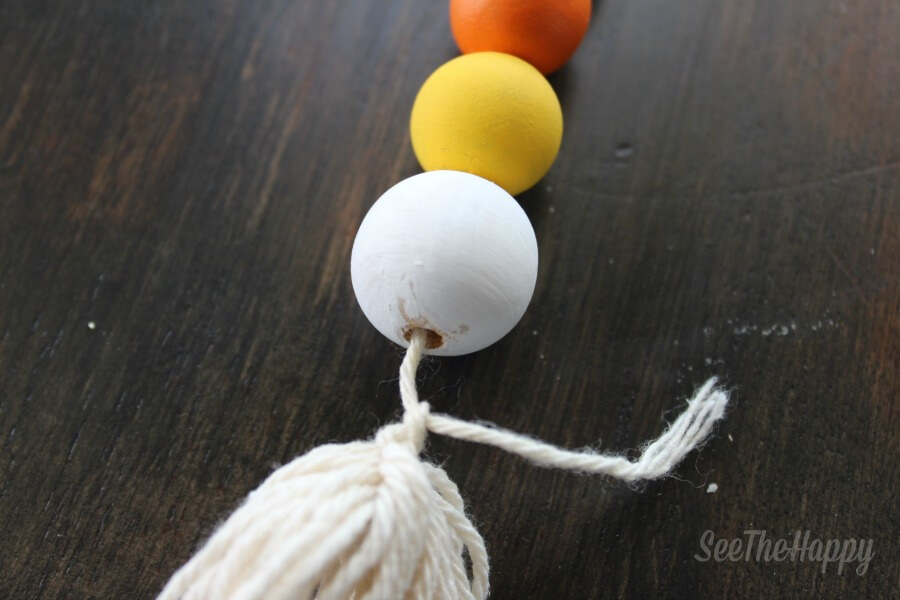 Step 6
Wrap string tightly around the upper part of the tassel. Hot glue in place.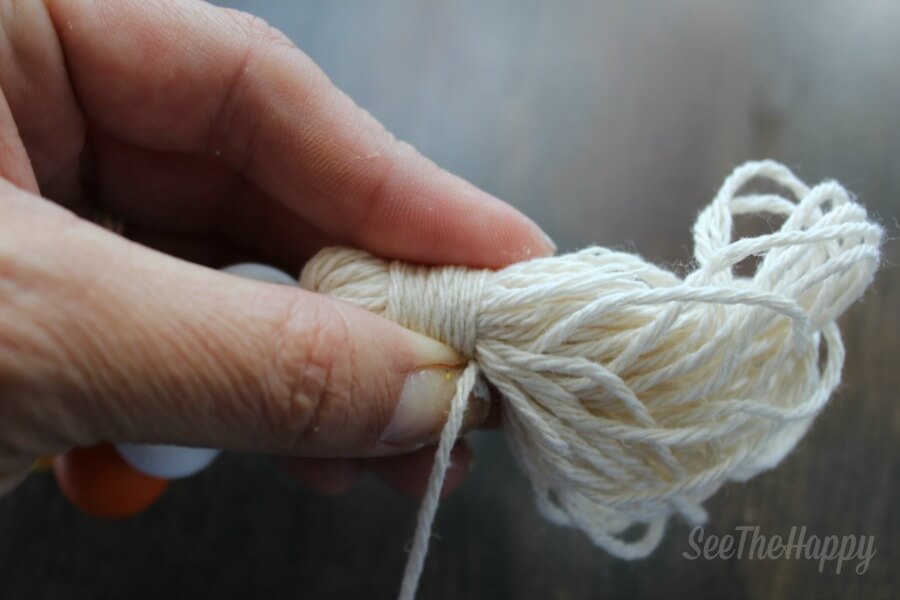 Step 7
Cut the end loops and you're done!!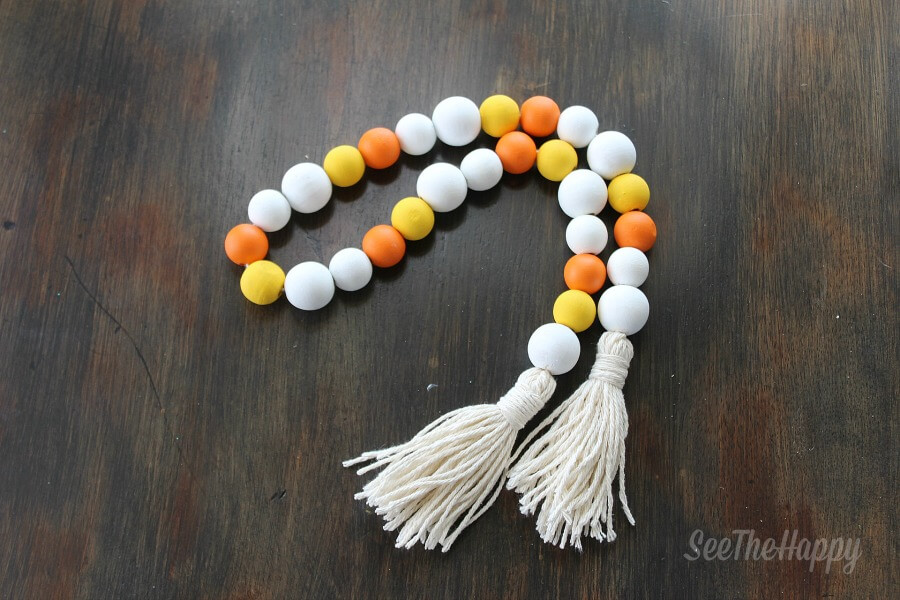 Now find a great place to put it.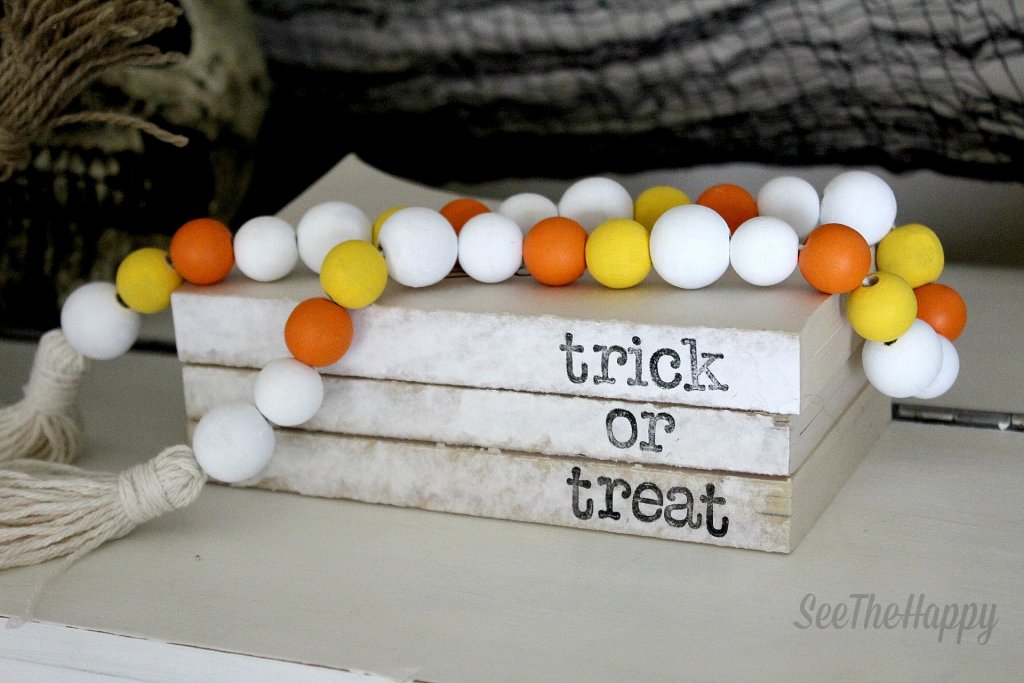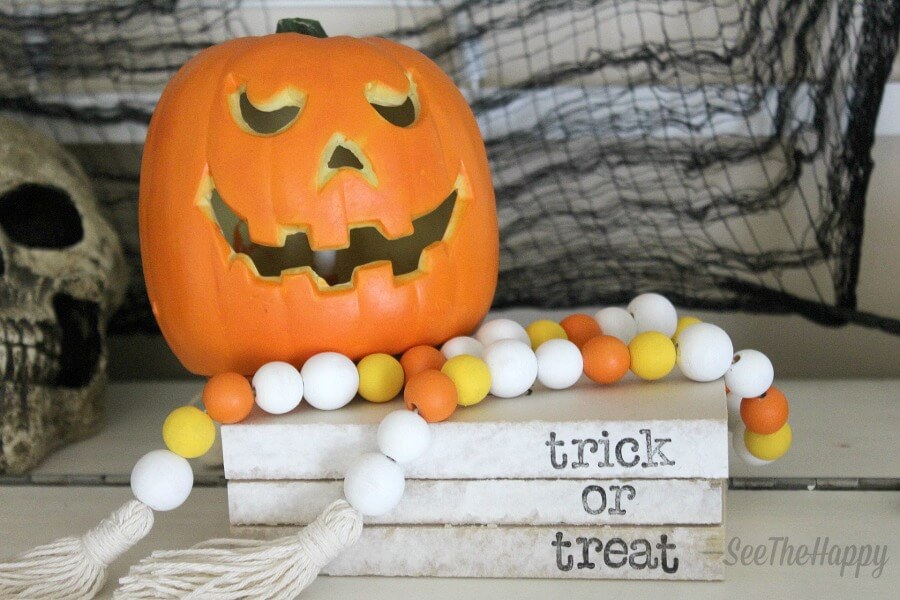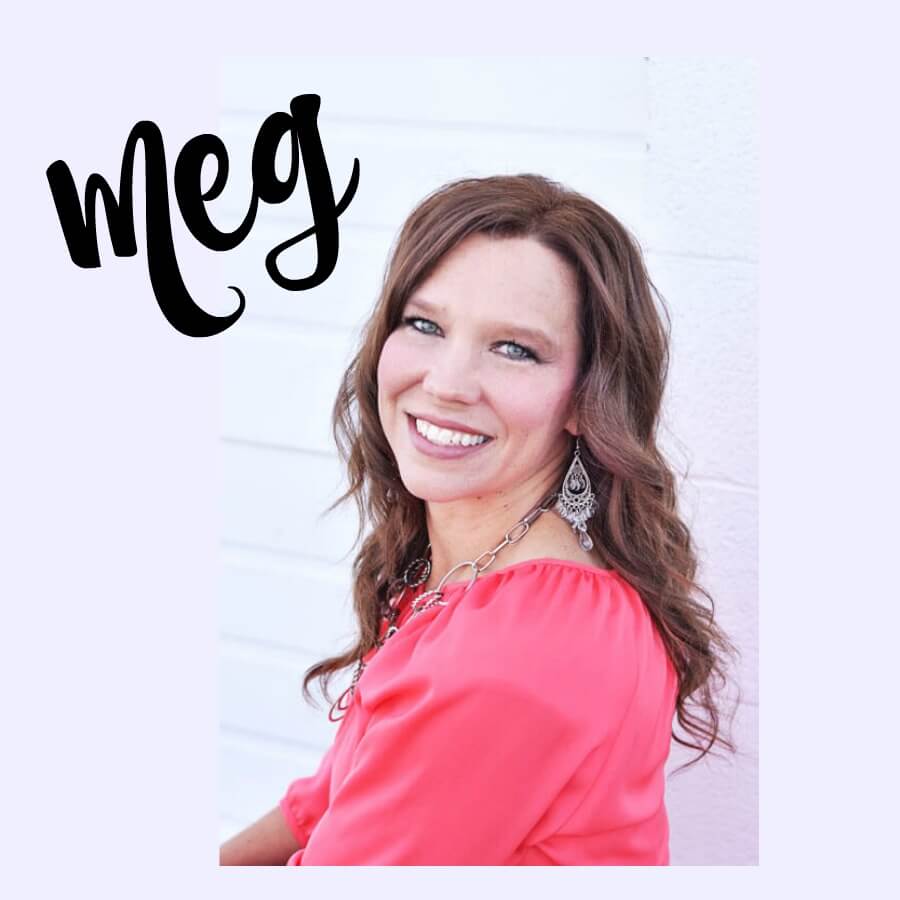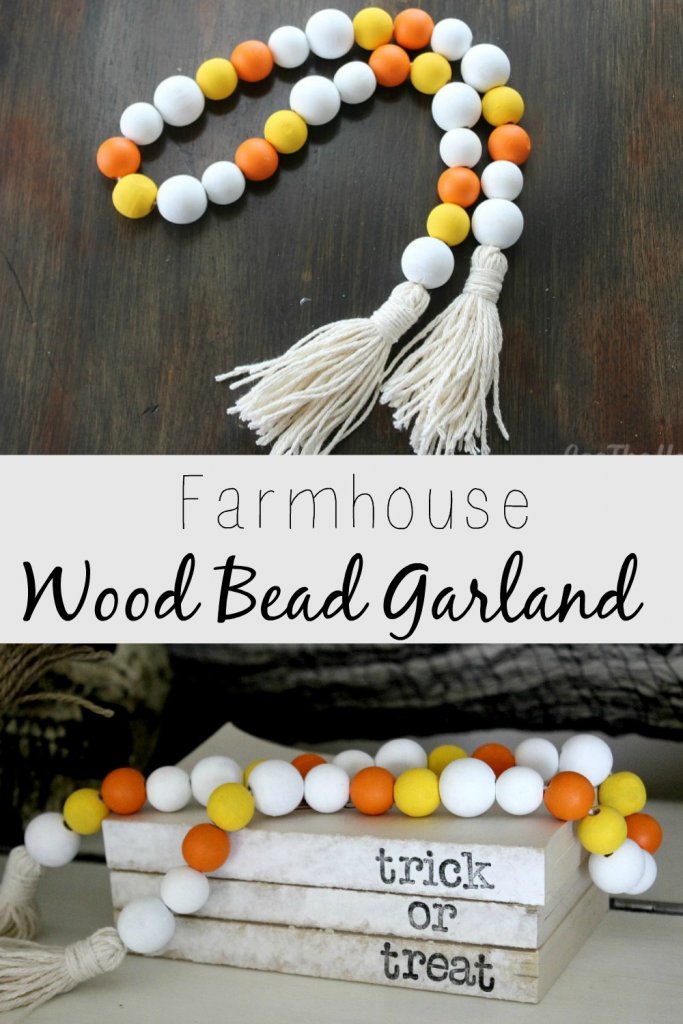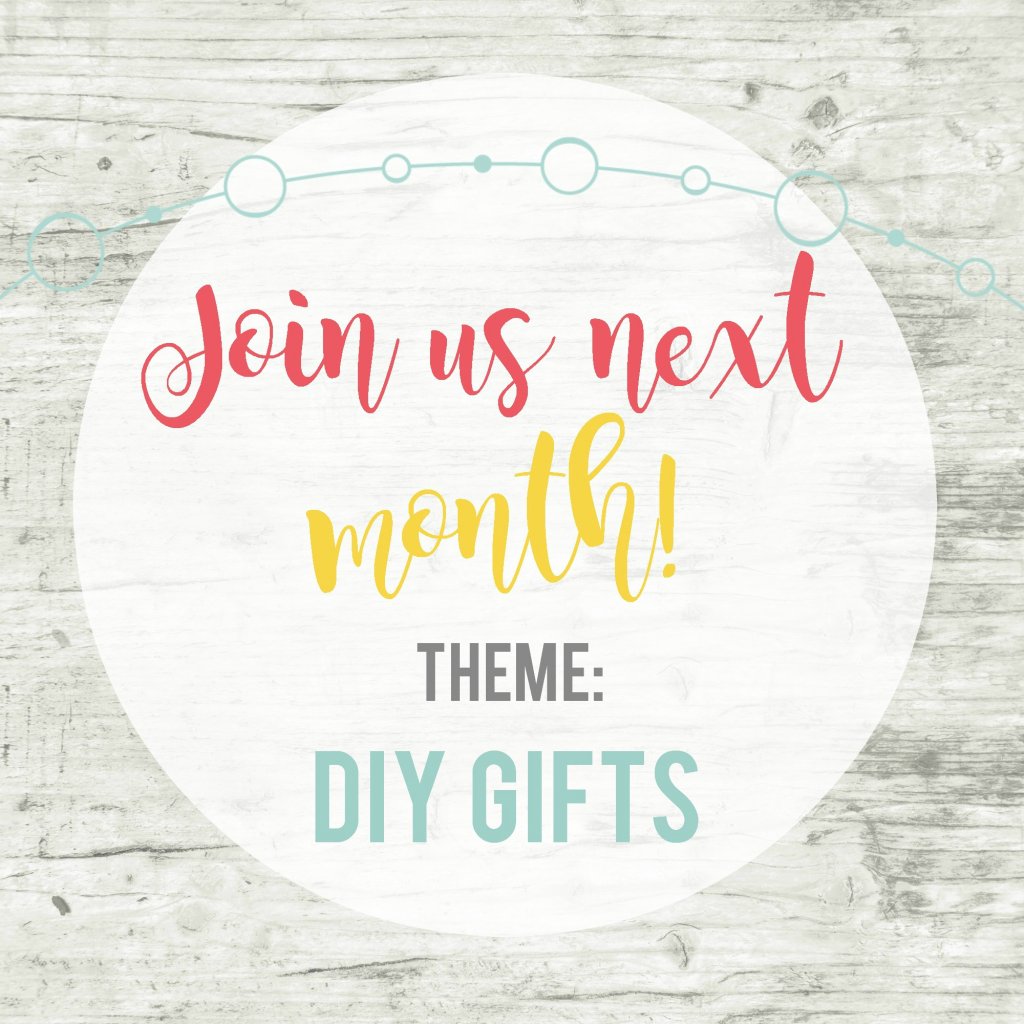 You are invited to the Inlinkz link party!