I recently found a ton of brownie mixes in my food storage and was thinking about what in the world I could do to use some of them up – I woke up in the middle of the night with these Eyeball Brownie Bites in mind and I knew they would be easy and perfect to add to any Halloween party! It was my first time ever making brownie bites so there was a little bit of tweaking involved, but I made all the mistakes for you and figured out how to solve them so that you can have success with this simple and fun recipe.
*This post contains affiliate links which means if you click on a link and make a purchase, I will receive a small commission at no additional cost to you.  Thanks for your support!**
The list of ingredients is simple – the only change I would make to this image is the Baker's Joy. I switched to PAM ( I will tell you the why behind that soon) but had already taken the image 🙂
In order to make brownie "bites" you will need a mini muffin tin – mine is the Wilton brand and I have had it for about 5 years – its been a good one. The other thing I feel makes this so much easier is a small cookie scooper.

My kids love helping in the kitchen, and the cookie scoop makes it so much easier to get the same amount of batter in each one, not to mention less mess!
While I have the brownie bites cooking in the oven, I prepped the eyeballs, the vanilla wafer chocolates, and the Junior Mints in a bowl so I could quickly have access in order to put them together as quickly as possible.
Allow the bites to bake for 12 minutes. Remove them from the oven and quickly and carefully (its HOT) press one Junior Mint down in each brownie bite, about halfway(I did not press a few down far enough and the white mint oozed out). If you are not a fan of mint chocolate, then simply omit the Junior Mints- they are still delish without! Then you will add one vanilla wafer, the rounded side makes it look more like an actual eyeball.  I chose green because it reminded me of a witch for  Halloween, but you could choose really any color (they have a big variety at Walmart in the cake decor aisle). Put them back in the oven and allow them to bake for about 3-4 more minutes, this will make the chocolate melt a bit.
You will take them out of the oven and immediately place your candy eyeballs in the center of the vanilla wafer. I used all three sizes I had, but loved the bloody eyeball look the best.
Then allow them to cool for about 10-15 minutes before removing them from the pan – or they are sure to break!
The combination of the non-stick pan and the Pam make these guys slide right out of the pan. I just used a spoon to pull them out.

Here's where NOT using Baker's Joy comes in. The first two times I made them the batter was kinda bubbly and sunk in – while they tasted good I did not love the way they looked. They were cute but were lacking when it came to looking delicious!
I remembered that Baker's Joy has flour added so I decided to try one with Baker's Joy and the rest Pam – well, you can clearly see the difference! Pam made nice and rounded brownie bites!
There you have it! These fun yet creepy Eyeball Brownie Bites are the perfect addition to any Halloween party!
And they are SUPER quick and easy!
Are you a fan of eating creepy food for Halloween? What's a favorite of yours?
See the Happy!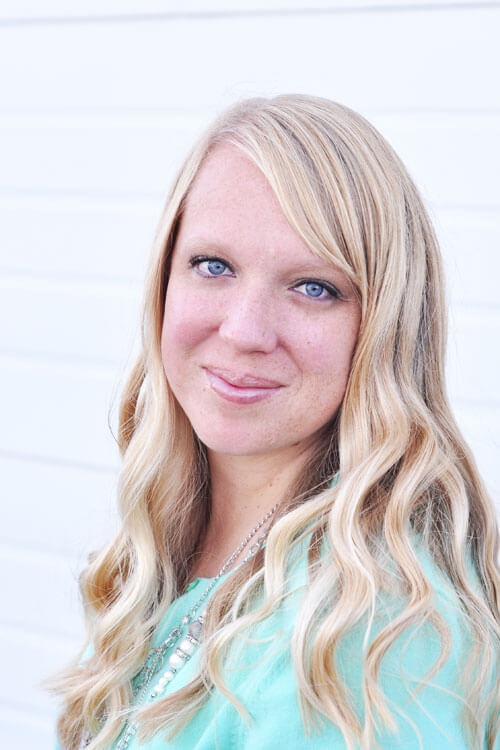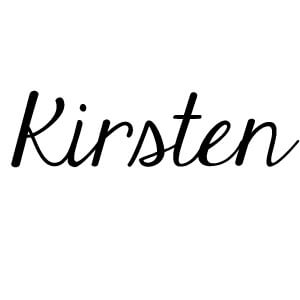 Preheat the oven to 350*. Mix the brownie mix with the eggs, oil, and water. Spray your mini muffin tin with Pam. Using a small cookie scoop, scoop the brownie mix into each mini muffin hole. Place the pan in the oven and allow to cook for 12 minutes.

While they are baking, prep your Junior Mints, chocolate vanilla wafers, and eyeballs in individual bowls so you have easy access. At 12 minutes, remove the pan from the oven and gently press one Junior Mint into each bite, then place one chocolate vanilla wafer over the top of each Junior Mint (rounded side up). Place back in the oven and set the timer for 2-3 minutes.

Remove from the oven and immediately press an eyeball in the center of each chocolate vanilla wafer. Allow them to cool 10-15 minutes. Using a spoon, you can gently pop each bite out of the mini muffing tin. Enjoy!