These Rosemary Roasted Potatoes are such a treat at our house. I just love the garlic/rosemary flavor along with the toastedness (is that even a word?) of them. My daughter loves it when I pull these babies out, and I love that we have no complaining about what's for dinner! They are super quick to prepare, and then you can leave them to bake for 40 minutes. Perfect for busy moms!
This is a recipe from my sweet Aunt Karen who lives in Washington. When I was ages 9-11 I was a paper girl and saved up to fly on a plane for the first time and visit my cousins. Yep I delivered the paper everyday after school and early mornings on Saturday and Sunday. Being a papergirl was a great way for me to earn some money, and learn to be responsible, but it was SO much work! With the way the world is now I don't think I would let my kids do that job, and they don't even allow bike routes anymore because so many people just read the news online and the routes are so spread out they have to be delivered by car!
My aunt is still there in Washington and she invited us to visit and show my daughter and husband some of my favorite places there from when I visited on my own and with my family over the years. I just love Washington. It has it all in terms of places to visit – the ocean, the city, the mountains, even the rain forest! If my husband did not hate the rain, I think that I would go for a few years to live there!  My Aunt Karen is THE most organized person I know. She had everything ready for us, all the meals planned, a beach camping trip prepped and made our visit so special. One of the things she served was these yummy Rosemary Roasted Potatoes. All 3 of us fell in love with them, especially my daughter, and I knew that these would be part of our meal rotation! My Aunt Karen told me all the ingredients and about how she baked them. I forgot to get the recipe from her and so I kind of winged it and they have been a part of our meal rotation the last 7 or 8 years!
I usually serve them with my PAN FRIED CHICKEN and a vegetable.
For this shoot I made these crazy good green beans from my friend at Real Life Dinner. Caramelized onions, slivered almonds, craisins, (I omitted the mushrooms because no one in my family likes them), and I added BACON baby! Everything tastes better with bacon!
For the potatoes you start off with about 3 lbs or 10 good sized red potatoes. I wash and dry them and slice them in 8ths.
I love having this scale my mother in law gave me! It makes such a difference, especially when I am cooking recipes from South America where most everything is weighed!
Mix the oil all over the potatoes. Sprinkle the spices on and mix again.
 Place them on a parchment paper lined cookie sheet sprayed with Pam and bake.
 And voila! 45 minutes later you have some deliciously roasted rosemary garlic potatoes! Yum!
Add them to some meat and veggies, you really can't go wrong with these!
Gosh! I am getting hungry!
See the Happy!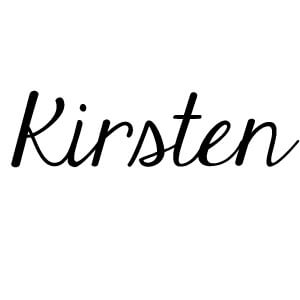 Pre-heart your oven to 400*. Place a sheet of parchment paper over a large cookie sheet. Spray with some Pam.

Wash and dry your red potatoes. Cut each potato into 8ths. Try to make them all about the same size, this will eliminate you having some over done and others underdone. Place in a large mixing bowl.

Mix your garlic salt and black pepper in a small container and mix. Pour your olive oil over the top of the potatoes. Use a wooden spoon or I even use the same measuring cup from the oil to mix them around and get the oil covered over all of them. Sprinkle a bit of the garlic salt and pepper mixture and a bit of the rosemary over the top, mix, and continue to do so until the entire batch of potatoes is covered with the spices and oil.

Place in the oven and bake for about 40 minutes. Test the potatoes by poking with a fork. If it is tender they are done, if they are still a little hard add 5-10 minutes and try again. Once they are tender shut off the oven and turn on the broiler for 5 minutes. I like to rotate my pan halfway through and give them a little turn with a spatula. If I don't the back ones get a bit more roasted than the front. Make sure you watch them! Any longer than 5 minutes and you will have some burned potatoes! Remove from the oven and allow to cool a bit before serving. Enjoy!