I LOVE snowflakes!! they are so intricate and beautiful. They have a special meaning to me.  Whenever I see a real snowflake in all it's unique beauty, I think of the creations God put on this earth for our enjoyment.  I believe it is His love for us that he created so many beautiful things in nature, for us to enjoy. So when I see snowflakes, I feel God's love for me.  This is a picture of a real snowflake that my son captured last year while we were up in the mountains.
When snowflake was chosen to be the theme for the "Inspire My Creativity" project this month, I was thrilled.  I saw these wooden ornaments at Michaels, and I knew I wanted to use them for something… stocking holders were what came to mind. For the longest time, like 15 years, I have wanted to buy some stocking holders for our Christmas stockings, but I just haven't been able to find any I love.
Items Needed:
Scrap wood 2×4 (length depends on how many holders you want to make)
Stain (I used Olympic Maximum stain/sealant in one. Exterior, semi translucent. The color is cinder #905, mixed at Lowes)
Hooks (I bought these at Walmart)
Wood snowflake (I bought mine at Michaels)
Tools=chop saw and screwdriver
Sponge brush
The best way to start this project is to mark your 2×4 showing where you will cut the blocks and also the niche for the snowflake.  I feel that it will be safer to cut the niches first, before cutting the blocks. Each block will be 4″ long but you have to consider the blade width as well, so I added the 1/8″ to my measurement, and I will always cut to the right side of the line.  You will be cutting your 2×4 at 4″ then creating a niche for the snowflake to sit. Mark the wood 1 1/2″ in for the niche.  In this picture I marked my 4″ block with a solid line and my niche with a short mark.
Cut your niches first, DO NOT GO ALL THE WAY THROUGH THE WOOD.  For the niche you will go about half way through your 2×4.  I made a video, showing how I did it.  My explanation may not be clear. I had to do two blade widths because of the width of my snowflake.  Depending on the width of your piece, you may only have to do one width.
Then cut the 4 1/8″ marks all the way through, creating your wood block.  Be so careful with that last cut, don't let your hand get in the way of the blade.  I used another piece of wood to hold it in place just to be safe.
Once all the blocks are cut, stain your wood with your favorite stain. I love this one by .
Place your hook on the center front of your block and screw it in.  You can drill a small hole to get it started but I choose to skip this step because the screws are pretty small and I don't see it cracking the block.
Last of all, place your snowflake in the niche of your block.  If you want, you can glue it in with wood glue, but I choose not to glue them in, that way I can take them out for easier storage.  Also, if I want to change them out at some point, I can do that easily.
I love these.  They have the perfect farmhouse look, which is what I love!
SEE THE HAPPY!!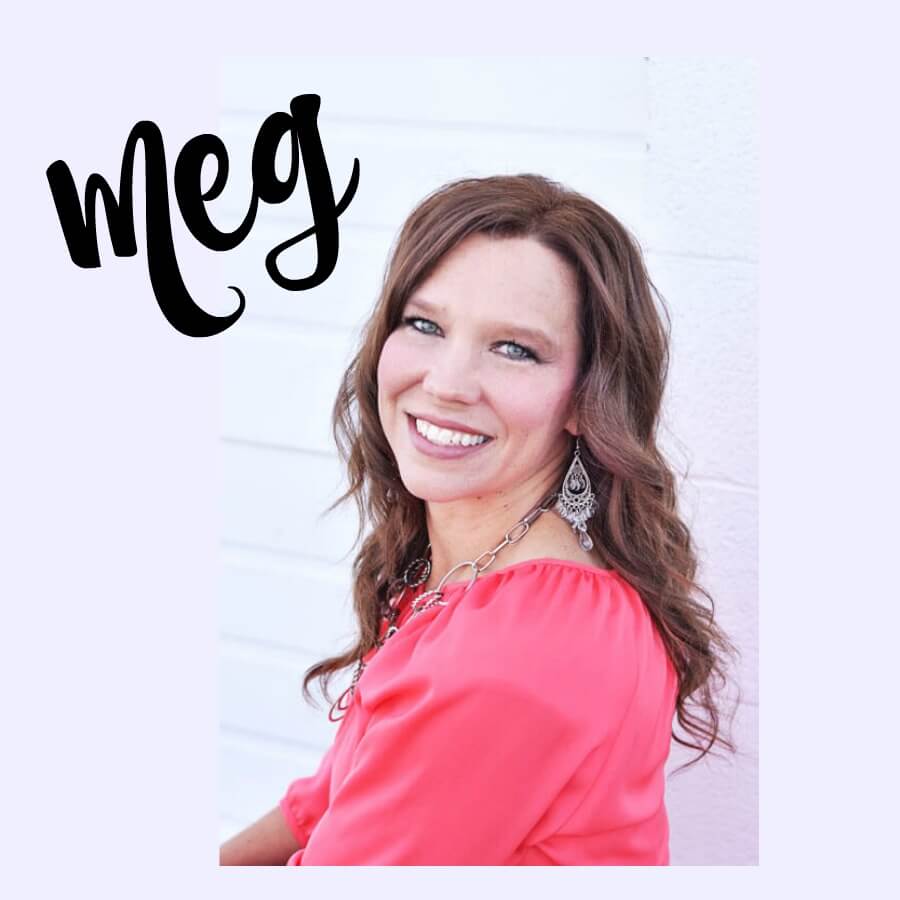 Go check out some more fun snowflake projects below.