Making time and connecting with each other can seem like such an overwhelming task at times. The world is ever-changing, and the demands we put on ourselves and our time just seems to increase. In a creativity workshop, I identified my personal "WHY" I do things, and I realized that my "WHY" is to connect and make memories with others. Sharing with and building an online community has been so rewarding, but I found myself connecting with my readers, and forgetting to connect with those closest to me – my family. I have been really trying to put down my device – and be totally present for certain hours of the day. In this device filled world, we have to DISCONNECT in order to connect with each other. Being present. Looking at each other in the eye. Asking questions and having real conversations. We need to hug more, chat more, listen more, let go and be silly, dare more, which are all things will all help us connect and make memories with eachother.
Quantity of time is not important. Logic tells you even if you take your child to the park for an hour but your nose is in your device, you obviously have not connected with your child at all. Taking your child to the park for 15 minutes and playing tag, sliding, laughing, swinging together – lots of connection was made in just 15 minutes.
Here are 5 areas you can make more connection in with those you love. All we really have to do is make a plan and execute it. I would say a few minutes of planning and a few more executing it is worth connecting and making memories with our loved ones.
MAKE DINNERTIME A PRIORITY
Depending on the season you are in, how old your kids are, dinnertime can be crazy, hectic, and it may be rare for you to eat a meal together. This is something that we need to try to make happen – even if its just once a week. There are many studies conducted that support the fact that families who have regular meals together have kids who tend to fare better when faced with things like underage drinking, drugs, premarital sex and the like – all things that can have a huge impact on our kids future. These kids fare better because there is connection. Open-ended questions. Genuine care and concern. No matter your age, these are all things we crave, and eating a meal with someone is a great way to foster more connection with each other.
You can make dinner a bit more memorable by doing simple things once in a while:
One way we have made the ordinary just a bit more fun is by choosing a movie night theme and eating something from the movie we chose. You can see more from our Cloudy with a Chance of Meatballs theme night HERE.
CELEBRATE RANDOM HOLIDAYS
Growing up we went through several years of struggle leading up to the separation and divorce of my parents. As a distraction from the hard, I started celebrating random things – we had watermelon day, Oreo day, Jell-o Day, Sidewalk Chalk Day – really anything that struck our fancy. We would learn fun facts about our chosen theme, play a game associated with it, do some art, eat some food, – whatever we could come up with. We made some really great memories that we still talk about today, but now I do it with my own kids and we have so much fun! I love this calendar from NEED A HOLIDAY over on Etsy. She is just the sweetest and lives in the UK. You can purchase the download, or have her send one over via the postal. My kids love to see what day it is, even if we don't necessarily celebrate.
Sometimes we do plan a little celebration – like for instance….
January 3rd is Drinking Straw Day – read about the history of the straw, do some art with the straw, and drink your favorite drink. Something so simple, takes 30 minutes of your day, but you and your kids are sure to make some fun memories and even learn a little along the way!
READ TOGETHER
Several studies show that reading time between parents and children is such a great bonding time. Start when they are little and don't stop. You can try to use different voices and be silly. You can talk about how characters may have felt, or ask your child what you think they could have done differently if they were in that situation. The conversations about books can be endless! I have a friend who has been reading the Harry Potter series out loud to her kids over the last couple years and they are on the last book. They have loved reading together and then watching the movies – great memories made together. Not only are you bonding, but you are helping them use their imaginations, building their vocabulary – which helps their self-esteem and communication skills, great things to help them in their future! 30 minutes to more connection! Even if your kids are older, think about having your own book club – everyone gets a chance to choose a book, everyone read it by a chosen date, and then discuss it. You will learn things about your family members and how they think, their likes and dislikes, and make some great connection!
PLAY A  GAME 
Playing games is a great way to connect! It gives all involved the opportunity to forget about whatever is going on in life, laugh and be silly. It helps kids learn about friendly competition, how to play fair, and even strategy, not to mention how to be a good loser and a kind winner. You can make a regular game night, or if you notice everyone needs a re-set, pull out a card game. One game my kids got in their stocking this year are these story cards from HYDE THE WILD. We travel about 45 minutes each way on the weekends to visit family, and we have had a blast telling stories in the car with these, rather than everyone just being on an electronic device. Great way to connect and have fun!
SERVE OTHERS TOGETHER
We can all agree that serving others just plain feels good, and think about the connection and love you feel for those you serve. When we serve others, it shows our kids that sacrificing a bit of our time or resources for others can make a difference for those involved. It teaches kids about making commitments and following through, not to mention doing our best -just because. It helps them realize that we can be a strength to our communities and make positive change. It also helps expose them to people of different backgrounds, ethnicities, and races, and shows them how to work with others.
It can be as simple as making and taking cookies to a neighbor with a kind NOTE.
Making and taking Blessing Bags for the homeless.
Or working with a non-profit like Hearts Knit Together.
There are so many ways we can connect with our kids, make memories, and teach them good things along the way. What it really comes down to is making a plan, and following through.
What is your favorite way to connect with your kids?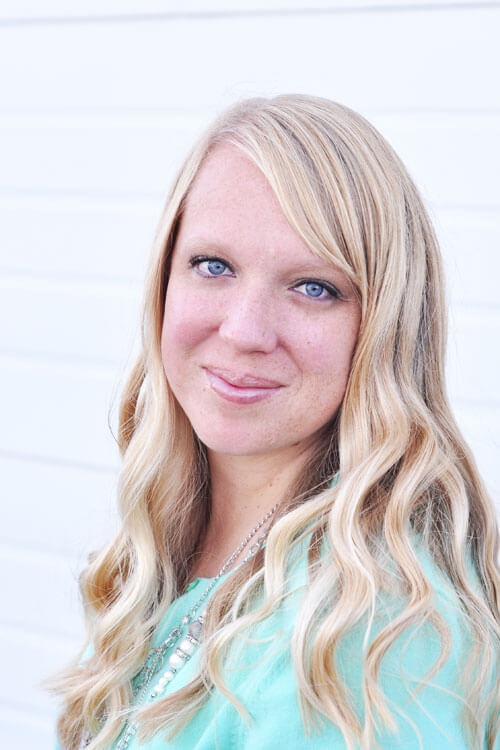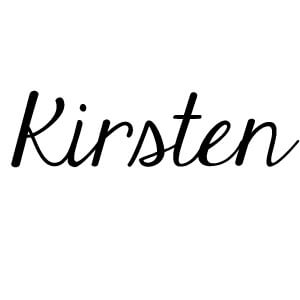 For more inspriation on New Years Resolutions you will actually keep, check out our blog tour hosted by GRACEFULLY PARENTING.
DOES YOUR FACE LIGHT UP -GRACEFULL PARENTING
SETTING YOURSELF UP FOR SUCCESS IN 2018 GLEEFULLY ME
GOAL SETTING FREE PRINTABLE – PINK CAKE PLATE
WORKING ON FAMILY JOURNALING- OUR KERRAZY ADVENTURES
MAKING DATE NIGHT HAPPEN- FRIDAY WE'RE IN LOVE
COOK MORE, EAT OUT LESS – MOM, THE INTERN
GRANDMA'S SECRET TO HAPPINESS- QUANTUM BOUNCE
LISTENING TO THE LITTLE ONES – VINTAGE PARENTING
TAKING YOUR FAMILIES EMOTIONAL TEMP- QUANTUM BOUNCE
GIVE YOURSELF PERMISSION TO SAY NO -GOOD JOB MAMA
5 Ways to Improve Lesson Preparation So You Don't Feel Like You Suck at Teaching – THIS MORMON LIFE
Documenting Our Family Camera, What do We Really Keep? -Hoopes Photography
Keeping a Gratitude Journal – Sweet Me Project