These last few weeks I have been in a fog after burning myself out with Christmas projects.  I am so SO proud of myself with all I achieved but after taking a week off to rest, I'm feeling a little of NOW WHAT!? I'm having a tough time getting my mind back in the flow.
I love to set goals at the beginning of each year and as others have done, I chose a word to set those goals around. My word is IMPROVEMENT.  I just want to get a little better in all aspects of my life.  I want to be a better mom, wife, neighbor, friend, housekeeper, teacher, disciple of Christ, blogger, business woman, crafter, and to be more fit.
*This post contains affiliate links which means if you click on a link and make a purchase, I will receive a small commission at no additional cost to you.  Thanks for your support!*
To do this I will think daily of how I can better something in my life.  Things to do might be to stop and listen when my kids are talking to me, rather than pretend like I know what they just said and get on with my busyness.  I could give a little more time to planning ahead- date night, Family Home Evening, family activities, blog posts, crafting, etc. I can try harder to love people that I struggle to love.  I can make time for daily dejunking, even for just 15 min.  I can think of the sisters I visit teach and be aware of their needs. I can strive for 10,000 steps a day…  I'm hoping that as long as I can see improvement, I will be happy with myself for 2018.
Over the past week I've focused a little more effort on dejunking and organizing my home.  I have overhauled the room that my 2 youngest share. We got rid of BAGS of stuff.  Last night I made my son who's on the top bunk, take everything off his bed as I noticed a lot piling up up there.  He is my collector and he doesn't mind a mess. That kid had 5 pillows, 4 blankets, all kinds of toys and what not, up on his bed. WHAT! How he slept well?..I don't know. He blamed his little brother for throwing it all up there as they cleaned. HA! glad to have that done.
Moving on to my own room, I decided to tackle my husband's sock drawer.  I tease my husband that he has more socks than anyone in this house, but he seems to need them all.  I've been wanting to find another way to store his socks so that he can have the large drawer for his pants that haven't really had a place.
I love old things and had to snatch these crates up when I saw them on a yard sale sight. They make me think of an insert I've seen that you can buy to put in your drawers- something like this on amazon. 
I thought I could use up some of the wasted space under our bed by putting wheels on the bottom of these and store the socks there. After looking for wheels, with no success, my son talked me into just getting furniture gliders, which I think is so smart and they work AMAZINGLY.  I added one to each corner on the bottom of the crate. The ones I used are 2 1/4″, the ones I linked to on amazon are 3.5″ so a little larger.  You could even go a little smaller but they all should work wonderfully.
I cleaned up the crates by sanding the inside down slightly (with 150 grit sand paper) since there were slivers of wood sticking out all over.  I don't want to ruin my hubby's socks! Then to smooth it even more, I put a couple coats of fast drying Polyurethane inside.  I used this one on my kitchen table and I LOVE how easily stuff wipes off it.
My two youngest loved helping me roll all Daddy's socks up and put them in each little compartment of the crate. One crate holds almost all his socks!  YAY! I just want to sit and stare at it all day, it looks so great and has freed up a whole drawer for my husband.  He's going to love it because he can see all his socks at the same time, rather than digging through the drawer, looking for what he wants.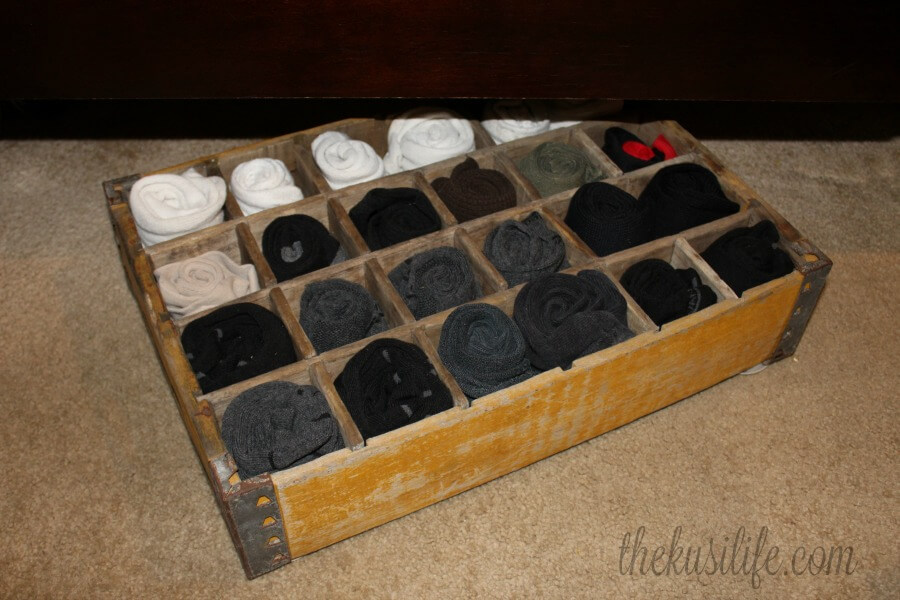 Now I want to do this with everybody's socks in the house.  I just need to find more soda crates.  Or maybe I'll get some old drawers and buy the dividers to put inside, glide those under the bed…Hmm…
I hope you all have success in your goals for 2018 and would love to read about them in the comments so please share!!  SEE THE HAPPY!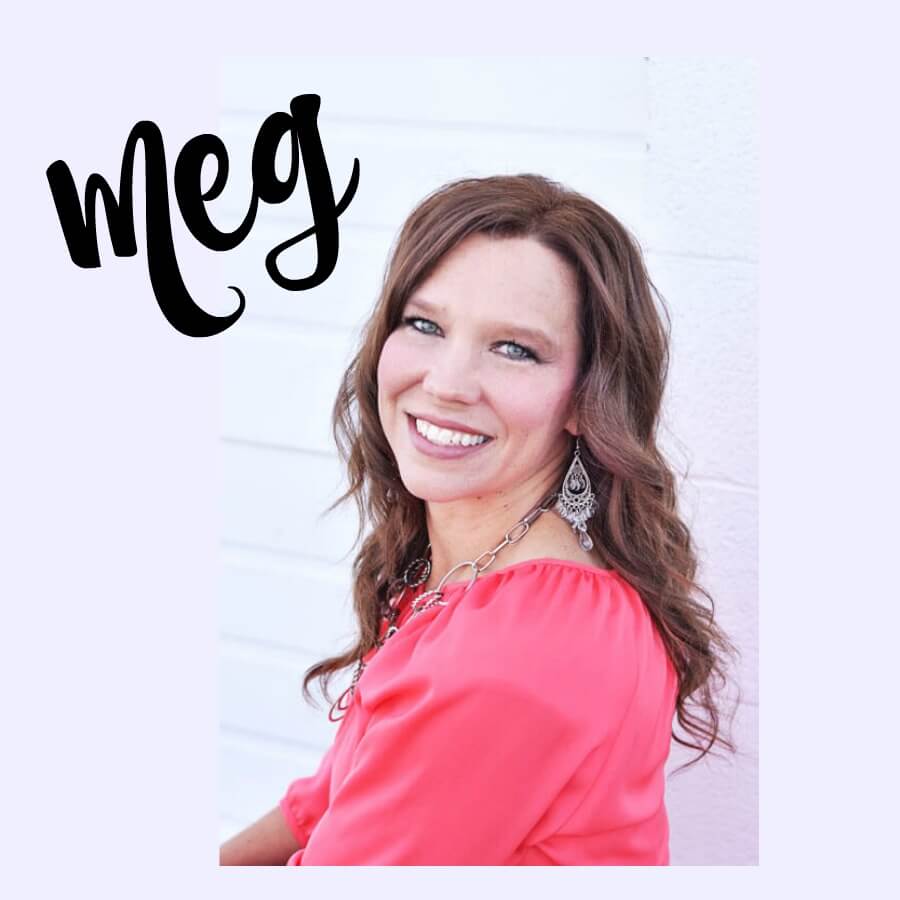 Be inspired by more great ideas from these wonderful women  in the "Inspire My Creativity" link up.  We link up every 2nd Wednesday of each month if you want to join.