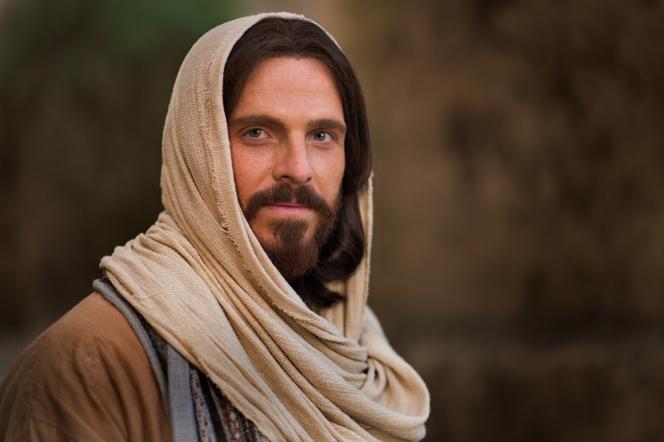 John 13:34 "A new commandment I give unto you, That ye love one another; as I have loved you, that ye also love one another."
It seems easy enough.  I think, for the most part, people consider themselves loving and kind towards others. But then someone comes into your life, someone who takes advantage of you, uses you, makes life more difficult than it needs to be, has no respect for you and your time, manipulates you, or is just unkind. We often are surrounded by people who are a part of our life whether we like it or not. They're just there. Maybe they're a neighbor.  Maybe they're in a class with you at school, or a teacher. Maybe they're a co-worker.  They're in your life, not because you want them to be but because they are where you are.  You respect them as a fellow human being and Child of God, but you just don't like them.  What about these people in your life?
Think about this scripture in Matt 5:44  "But I say unto you, Love your enemies, bless them that curse you, do good to them that hate you, and pray for them which despitefully use you, and persecute you;
You wouldn't necessarily call these people in your life enemies, but you feel that life would be simpler without them. You're a good person, trying to be Christlike, trying to follow that commandment to love one another, yet you continuously feel bugged by those who treat you in this manner. How do you LOVE them?
Maybe first we need to understand what love is. If we are to love others as Christ loves us then we should have charity. In the Book of Mormon, Moroni explains that Charity is the pure love of Christ.
Moroni 7: 47 But charity is the pure love of Christ, and it endureth forever; and whoso is found possessed of it at the last day, it shall be well with him.
48 Wherefore, my beloved brethren, pray unto the Father with all the energy of heart, that ye may be filled with this love, which he hath bestowed upon all who are true followers of his Son, Jesus Christ; that ye may become the sons of God; that when he shall appear we shall be like him, for we shall see him as he is; that we may have this hope; that we may be purified even as he is pure. Amen.
And in the Bible we read about the characteristics of charity:
1 corinthians 13:4 Charity suffereth long, and is kind; charity envieth not; charity vaunteth not itself, is not puffed up,
5 Doth not behave itself unseemly, seeketh not her own, is not easily provoked, thinketh no evil;
6 Rejoiceth not in iniquity, but rejoiceth in the truth;
7 Beareth all things, believeth all things, hopeth all things, endureth all things.
8 Charity never faileth…"
Keeping these scriptures in mind, I've come up with some ideas to ponder and help us all be better as we try to love those we struggle to love.
PRAY FOR THEM
**All the pictures in this post are from the media library on lds.org**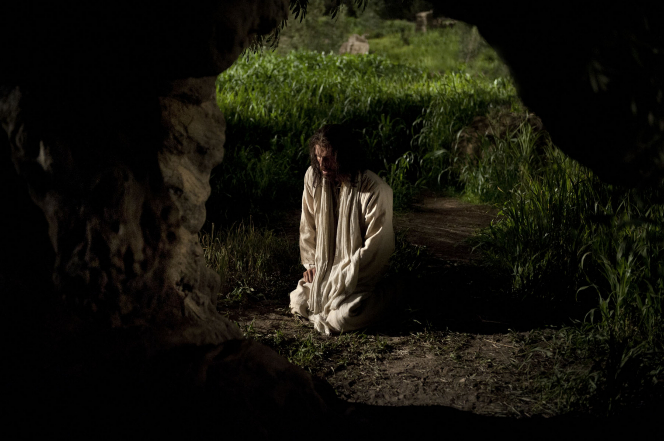 This comes right from the scriptures in Matt 5 and Moroni.  In your personal prayers, pray for those you struggle to love.  Pray that you can understand them, pray that you can have patience with them. Pray that you may know how to respond to them or even teach them that how they are acting is inappropriate. Ask Heavenly Father how YOU can bless THEM.  Ask Him to help THEM understand.
BE KIND
I recently read an Ensign article about one woman's experience with loving someone who was tough to love by Rena N. Evers called Proving the Principle of "Love Your Enemies". She lived in an apartment building next to an ornery lady who was always there and was quite rude to her the first time she met her. She made sure to stay out of this neighbor's way. Rena was challenged to "love her enemies" in her Sunday School Class.  She didn't consider anyone her enemy, but this neighbor came very close to fitting that description.  Rena decided to take the challenge and give it a try.  Every day she went out to hang her laundry, this woman was always sitting on the porch alone.  Ren would usually ignore her but with this challenge in mind, she chose to say hi to her with a smile.  At first the lady glared at her and turned the other way. But Rena continued each day to do it. After some time this woman began to walk over and talk with her, just small talk, nothing special.  After some time Rena received news that her husband's job was going to take them to another location.  She told the news to this woman during their usual small talk at the clothesline and, "Then, to my astonishment, she burst into tears, sobbing as if her heart would break. She said she couldn't stand to have me move away. "You are the only friend I have in the whole world," she said.  Me! Why, I didn't even know her first name! I couldn't think of anything to say to my friend. I only knew that we weren't enemies any more."  This story touched my heart and will forever give me hope that kindness can touch even those who seem untouchable. President Monson said, "If we would keep the commandment to love one another, we must treat each other with kindness and respect."
LEARN OF THEM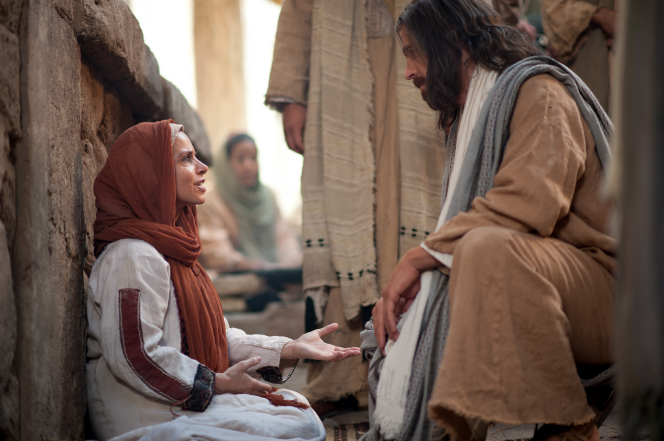 Everyone is different, we're all unique and brought up in different ways. We don't always know their circumstances. Sometimes learning more about them can give us understanding and help us to have more patience with them.  Who knows what their home life is like or was like growing up.  Maybe they are going through a tough time. Maybe they're just lonely, or don't feel loved.  Maybe they don't understand rules and boundaries.  Try to find similar interests you have with them build something there.
BE AN EXAMPLE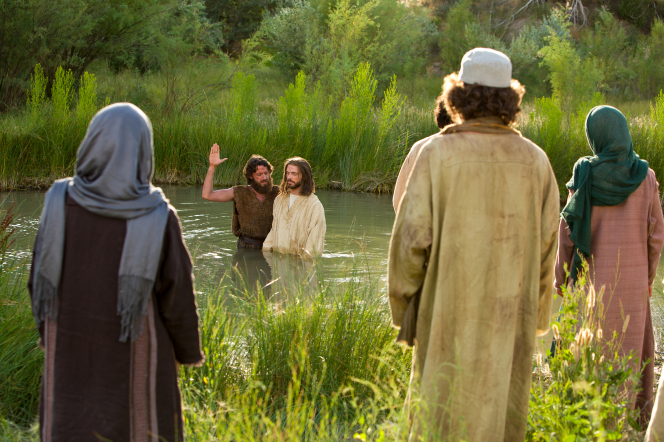 So much can be taught to others through example.  Be that example to those around you by being respectful of other's feelings, time, home, etc.  Give others the benefit of the doubt. Don't gossip. Be slow to judge.  Show responsability, integrity, hard work.   As we follow the example of Christ we can be an example to others and hopefully others will follow.
FORGIVE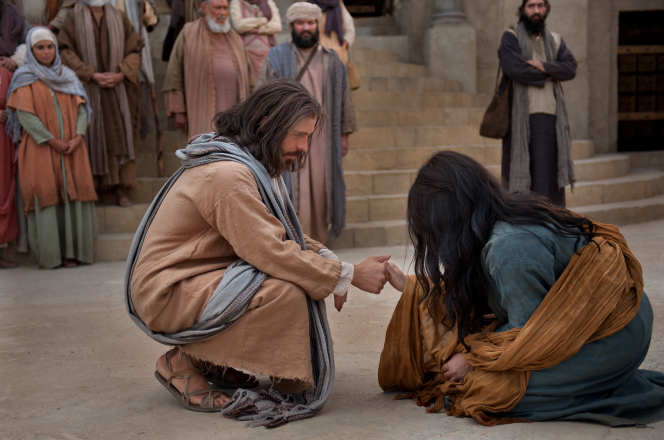 "Forgiveness should go hand in hand with love. In our families, as well as with our friends, there can be hurt feelings and disagreements. Again, it doesn't really matter how small the issue was. It cannot and should not be left to canker, to fester, and ultimately to destroy. Blame keeps wounds open. Only forgiveness heals." ( Love—the Essence of the Gospel By President Thomas S. Monson)
Joseph F. Smith counseled, "Go home and dismiss envy and hatred from your hearts; dismiss the feeling of unforgiveness; and cultivate in your souls that spirit of Christ which cried out upon the cross, "Father, forgive them; for they know not what they do." [Luke 23:34.]
SERVE THEM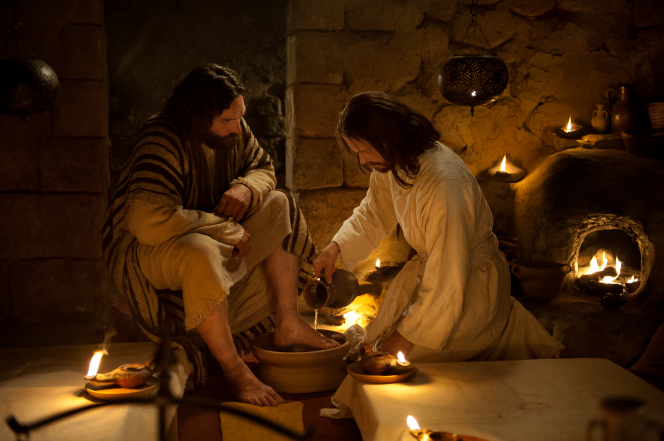 Reach out to bless them and minister to them. "By love serve one another" (Gal. 5:13). "Just as service is a natural consequence of love, so is love a natural consequence of service." (The First Great Commandment by Robert F. Orten)  Need I say more?
LOOK FOR GOOD IN THEM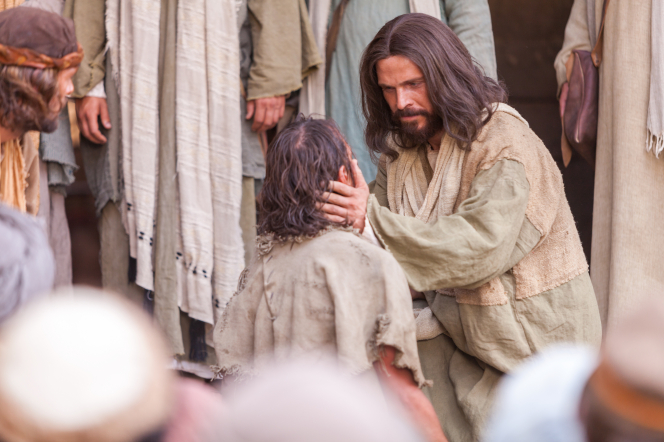 Joseph F. Smith said "Change the focus of your view, and of your eye, from watching for evil to watching for that which is good, that which is pure…Look for good in men, and where they fail to possess it, try to build it up in them; try to increase the good in them; look for the good; build up the good; sustain the good; and speak as little about the evil as you possibly can. It does not do any good to magnify evil, to publish evil, or to promulgate it by tongue or pen. There is no good to be obtained by it. It is better to bury the evil and magnify the good, and prompt all men to forsake evil and learn to do good;"
Think of how the world would be, if everyone showed love to each other.  It doesn't mean we have to hang out all the time, we just need to show kindness and caring towards everyone we come in contact with.  And if you really want to feel love towards those you struggle to love, I know if you try these things I've shared, that love will come eventually.  With some, it may take a while but as long as we do what we can to improve, Heavenly Father will bless us in our desire to love as Christ loved.
SEE THE HAPPY