Reading is a foundation for learning
As I have watched my 5 children, now ages 6-19, go through school, I see that reading is the foundation for learning. If a child doesn't read fluently and comprehend what they've read, they will struggle all their years in school. Tests they take, instructions for those tests and other assignments, spelling, math, english, science, all require reading.
Oh how I wish that I knew about Learning Dynamics years ago.  I put my now 7th grader through a different, very expensive program when he was 11. We expected, and were told, that he would develop skills to help him read and comprehend better. The only result was that he seemed to gain a little more confidence. He still struggles with anything that requires reading.  I continue to wish we could go back to preschool age with him and do a few things differently.  I believe that if I had Learning Dynamics when he was little, it could have changed some things for him.
What is Learning Dynamics?
Learning Dynamics is a system that has been developed over 30 years to help children read successfully. In fact, they guarantee that your child will be reading within a month or your money back.  They have taught and tested this system over and over again with children of all degrees of capability and gotten excellent results, over 98% success rate. When only 32% of the nation's fourth-graders performed at or above grade level, something has got to change.
For years Learning Dynamics has been a private school in Utah and some school districts outside of Utah.  Now they are opening it to the public!!
A wonderful part of Learning Dynamics is that you don't have to spend a ton of time doing it.  If your schedule is as crazy as mine, you will surely appreciate this. All it takes is 15 minutes a day, 3 days a week. Check out this video and tell me if you don't relate in some way. HAHA, it cracks me up!
First your child will learn 8 letters and their sounds beginning with letter M. Then they will learn to blend those letter sounds. After blending they are given a book with ONLY those letters in it.  This is one of the many ways that this system is different from what they will do in kindergarten. You continue this through the whole alphabet, introducing over 50 books to your child. PLUS as it teaches all of the letter-sounds, it helps children develop language and comprehension skills through activities that teach sequencing, rhyming, classification, same/different, and opposites.
"Learning Dynamics Reading methodology is effective in holding the attention of beginning readers and makes reading instruction feel similar to play time."

— Bonnie Grossen, Ph.D. University of Oregon
The Learning Dynamics kit contains:
TEACHING MANUAL: Lesson manual that guides you step-by-step while teaching your child in 15 minutes or less every other day.
OVER 50 BOOKS: Designed to progress with your child at their pace. When they read a book, they add it to their very own library.
PERSONAL LIBRARY: Your child builds their confidence as they fill their own library with books that they have earned one book at a time.
ACTIVITIES & WORKBOOKS: Fun activities and coloring book that reinforce the concepts learned.
MUSIC & SONGS: CD that teaches and reinforce important letters, sounds, and concepts through music.
Our experience
I noticed this year in my child's kindergarten class, after they learned letters and sounds,  they were given a little book to read but it contained words that confused him, like the word "said". From the reading rules he was taught, he could not sound this word out.
I went to the library in hopes that I could find a book with sight words my son was learning and I was frustrated because I found simple books with sight words but they also had hard words, like "welcome",  that discouraged my child.  When we started doing Learning Dynamics a few months ago my child was thrilled when he got to read his own book all by himself.  Being in the middle of the school year, he already knew his letters and sounds. So I just had him review the letters with the flashcards, along with some of the worksheets that went along with the letters-just for fun. He really enjoyed that. After reviewing them, I let him read the books that come after those letters.  I even had my, below grade level, 4th grader be a part of "teaching" his little brother, giving him a little practice.
I can't tell you how amazing my kindergartner felt reading on his own.  He was so thrilled that he could read all the words on his own by blending the sounds together with his "motor mouth". He was so proud to have his own books and had to put them in a bag to carry around everywhere.  We went to a school band performance and he brought his bag of books because he would ,"be bored while I wait for it to start". Usually he begs to bring his tablet, but since he was so excited about his books, he chose those instead. HECK YES!
I regularly go to the school to help with testing and other things the teachers need help with. I noticed with my child that just the blending technique they use in Learning Dynamics helped him tremendously with sounding out and reading words.  His confidence skyrocketed! I have to admit though, that life got super insane (even for that 15 minutes, 3 times a week).  I couldn't be consistent with the reading program so we took a break.  This week is the last week of school, so I'm excited to add Learning Dynamics to our summer reading schedule and get back on track. Summer is the perfect time to do it, without all the other homework that school brings and it will help keep him on track for first grade. When he went in for his end of year testing his teacher said he did very well and was able to read her all the things on the test. Today I got back his end of year test results and he is above grade level on his reading!!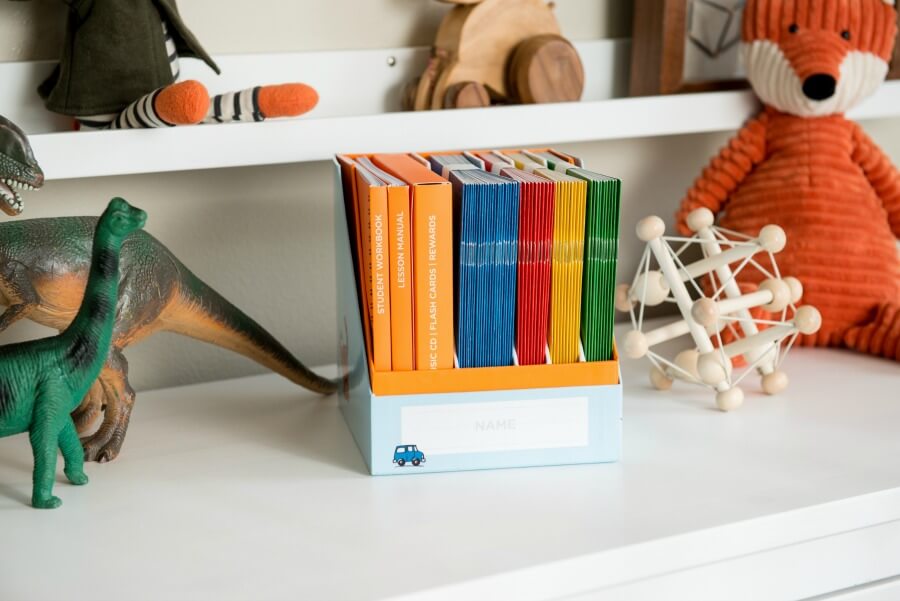 You wanna try it?
If you are a homeschooling mom of children 4-7, a preschool teacher, a mom who does a preschool co-op or just a mom that feels her child is struggling, I recommend you give this a try.
I am so excited because right now they have their learning system on sale for $99.99 (normally $149) PLUS if you use the code: SEETHEHAPPY, you can get an additional 10% off, making it 96.54. What a steal! This is nothing compared to the thousands I spent trying to help my struggling child later in life.
For more information on Learning Dynamics and to buy your own set check out their website https://4weekstoread.com And don't forget to use your 10%off code:SEETHEHAPPY
Good luck to all of you and your little readers!!
SEE THE HAPPY!