This shop has been compensated by Collective Bias, Inc. and its advertiser. All opinions are mine alone.
#YesYouCAN  #CollectiveBias
While serving as a missionary to the Latino people in Sacramento, people would often do a "double take" when they saw this blonde haired, blue eyed girl speaking Spanish to them. They would quickly ask me where I learned Spanish and I would joke that I was actually from Los Altos de Jalisco where "gueros" or "white people" were often born in Mexico. After a few more sentences they would realize I was no native because my Spanish was not THAT great. I would tell them that I was a Mexican at heart though because I loved the culture and the food. I grew up with one of my best friends from Mexico and I could not get enough of her mom's delicious food! Over the years I have been learning and perfecting my own Mexican recipes and these Sweet and Spicy Shredded Beef Tostadas are a favorite! They are so incredibly easy which is perfect for busy moms, throw them in the crock-pot in the morning and you have a delicious meal in the evening for your family!
One of my brothers and his wife recently moved back to Utah from California, so we had a little Mexican dinner night and enjoyed having them home again. Everyone loved this Sweet and Spicy Shredded Beef! Some people enjoyed it on tostadas, while others had it in a burrito, I even had it on some super nachos for lunch the next day! This recipe is so versatile and it freezes really well!
One of the things I love about this recipe is that I can easily find all the ingredients I need from my local Walmart! RO*TEL canned tomatoes make this shredded beef have loads of flavor, and add that bit of spice that Mexican dishes are famous for, all in one can. You can find them on the canned vegetables aisle right next to the diced tomatoes. Add all the fresh produce you need to make your favorite guacamole recipe, and you are good to go!
Start off by throwing all the ingredients in your crock -pot. Our family loves a good amount of spice, but if you have never used RO*TEL tomatoes and chilies, I would do one can of the Mild and one of the Original. If you and your family are not sensitive, go ahead and do both Original, our family loves that extra kick!
This recipe is super simple! I usually go ahead and just mix things up with my hands, and give the meat a good rub making sure things are mixed evenly. Put on the lid and set it to cook for the longest time you can – on my crock-pot it is 10 hours. Cooking it low and slow helps the meat to be nice and tender, and for all the flavors to mix and set.
Once it has cooked you will remove the meat from all the juices and vegetables. Let it rest 10 minutes, then you can begin shredding it. This helps the meat stay moist. Once you have it shredded to your liking, use a slotted spoon and move the RO*TEL tomatoes and chilies, and the diced onions to your shredded beef and mix. I add about 1/2 cup of liquid to the meat, but you can add as much or as little as you like.
Place some meat on top of a tostada, add some queso fresco, lime, lettuce, whatever you prefer. Pair it with some Spanish rice and beans, chips and guacamole, or pico de gallo. You can put some of the beef in a flour tortilla with your favorite toppings for a burrito, or in a salad, the possibilities are endless!
The sweet and spicy meat made these nachos over the top delicious!
Guacamole is something we always make when serving Mexican food, but have you ever made too much and winced as you saw how much was going to be wasted as it browns so easily? I have found myself in that same situation many times, and recently at our family get together we had some left over guacamole. I have tried saving it with the pit as many suggest, but I always end up with semi-brown guac. I have tried wrapping with saran wrap, but that has never done too well either. I overheard a lady at a party telling her friend how to avoid the browning and decided to give it a try, and guess what?! It worked!!
Make sure you use some lemon or lime juice in your recipe. Not only does it add to the flavor of your guacamole, but it helps to keep things fresh while on the party table.
Find a container that will fit all your remaining guacamole and spoon it in. I like to use a pint jar. Make sure you smooth out any air bubbles in the guac.
Then you will add about 1/2 inch to 1 inch of water over the top. Feeling worried? Well it totally works! Leave it in the refrigerator and when you are ready to eat it just dump the water off the top in the sink.
Spoon your guacamole into a bowl and give it a good stir to mix in any excess water, and you have some super delicious guacamole to enjoy which is not brown at all! The longest I have done is 24 hours because guacamole does not last too long at our house, but this lady said she had saved it up to 3 days, even prepped guacamole for parties days before and had fantastic results!
So, when are you going to have a yummy Mexican dinner night with your family? I would love to hear how it goes! You can check out some other yummy Mexican food recipes HERE, and don't forget to use some awesome offers from Ibotta for other ConAgra products to make your meal even better!
See the Happy!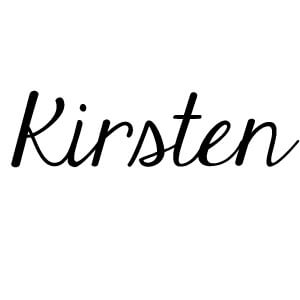 Toppings - really anything you like
Place the meat in your crock-pot. Sprinkle the salk, pepper, and cumin on both sides of the meat. Add in the two cans of RO*TEL tomatoes and chilies, and the onion and garlic. Using your hands mix all the ingredients and give the meat a good rub. Place the lid on top and turn the crock-pot on to the 10 hour setting.

About an hour before your meat is done, start prepping ant sides or dicing vegetables you wish to enjoy with your tostadas.

When the meat is done, remove it from the juices and allow to sit for about 10 -15 minutes, then shred the meat. Using a slotted spoon, soon the tomatoes, chilies, and onions out of the liquid and mix it with your shredded beef. Add about 1/2 cup of the liquid, more if desired.

Build your own tostada or burrito with the desired fixins, add your favorite side dishes and enjoy!