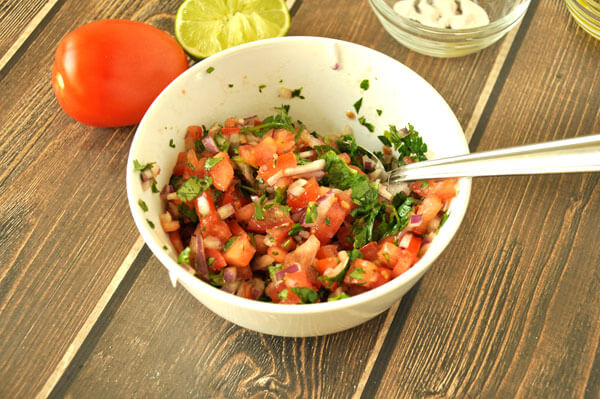 If you are a fan of pico de gallo, then Tomato Salad is sure to become a favorite as well! My mother-in-law introduced me to Tomato Salad many years ago, and it is one of the easiest and yummiest additions to add to any dish that has rice. I will actually eat Tomato Salad and rice as a stand-alone meal, I love it that much! With simple ingredients that we usually have on hand, Tomato Salad is one we eat at least weekly!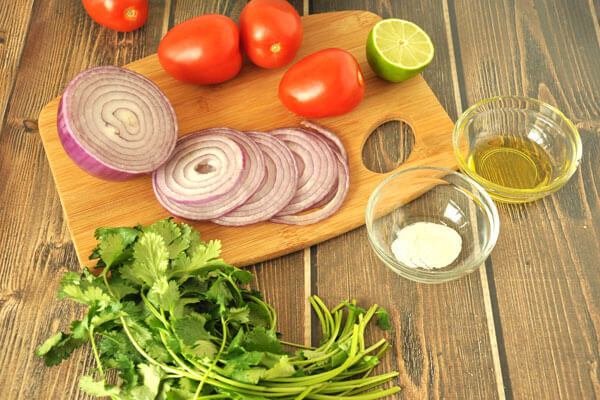 Super simple ingredients required for this killer salad – tomatoes (I use Roma), cilantro. red onion, lime, olive oil, and a dash of salt.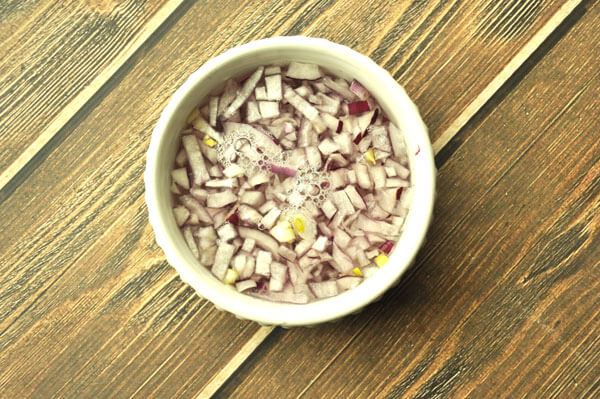 I dice my red onion up. Some people like to slice the rings of the onions really thin, but this is how I like mine. I find this much easier and much faster for me, and honestly, I'm all about the shortcuts! I then soak them in cold water for 10 minutes. This takes the edge off of the onions so the flavor is not quite so strong and overpowering.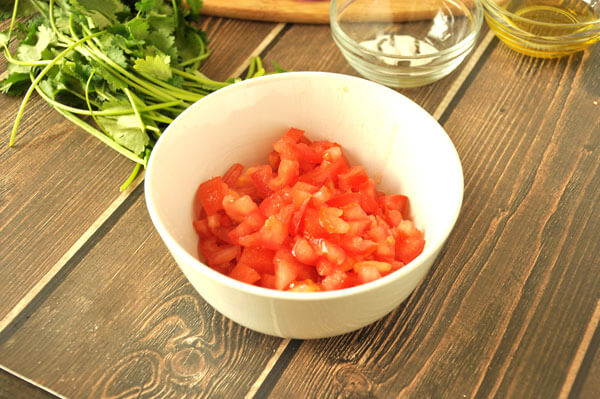 While the onions are soaking, dice up the tomatoes – my rule is usually one medium Roma tomato per person. People love this salad and always come back for seconds! Sprinkle the tomatoes with salt to your liking and stir.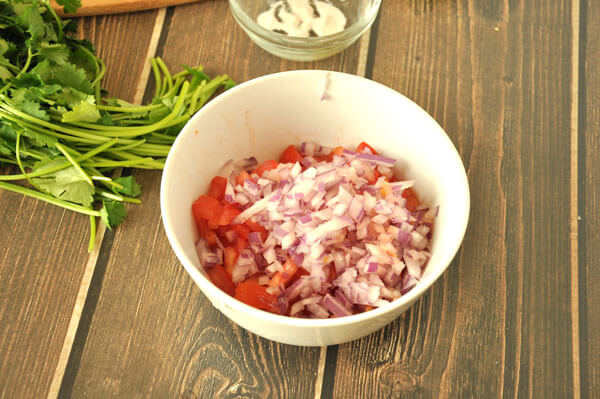 Strain the water off of the onions and add them to the tomatoes.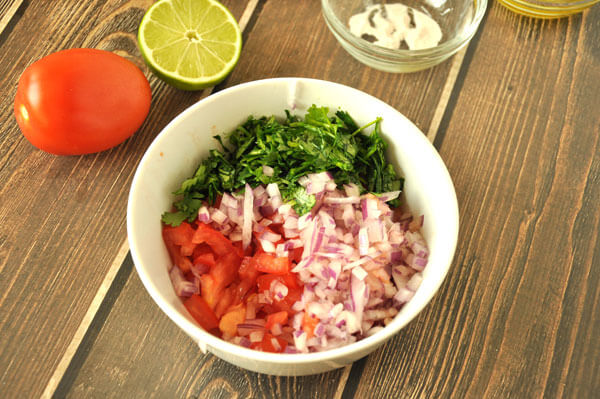 Mince your cilantro and add that to the bowl.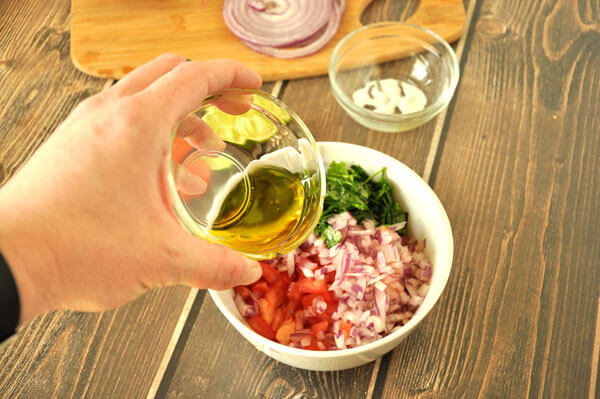 Drizzle the olive oil…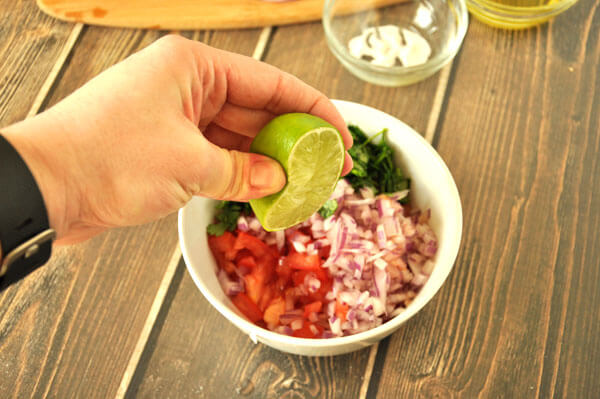 Squeeze in fresh lime juice..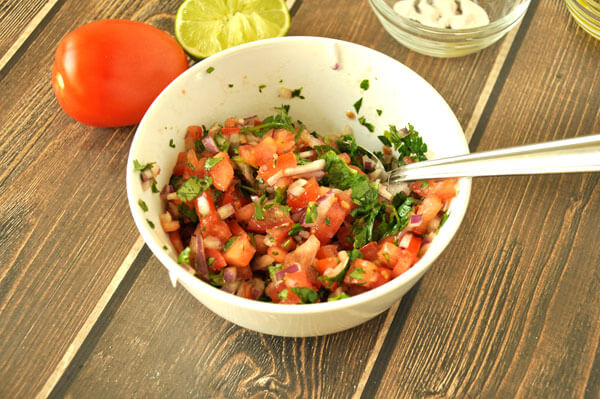 Mix! There you have it! It goes so well with so many dishes!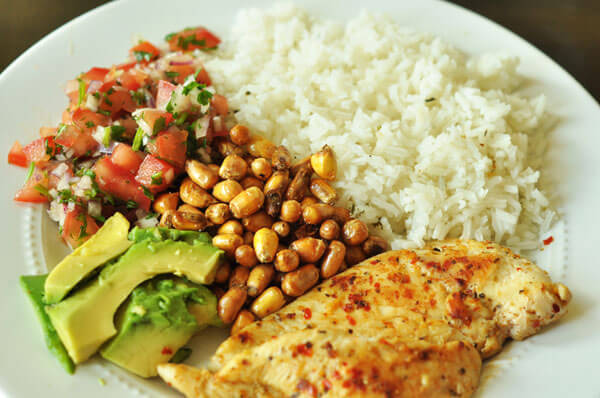 One of our favorites is Chicken and Rice or Arroz con Pollo with tomato salad – this picture is totally making my mouth water right now!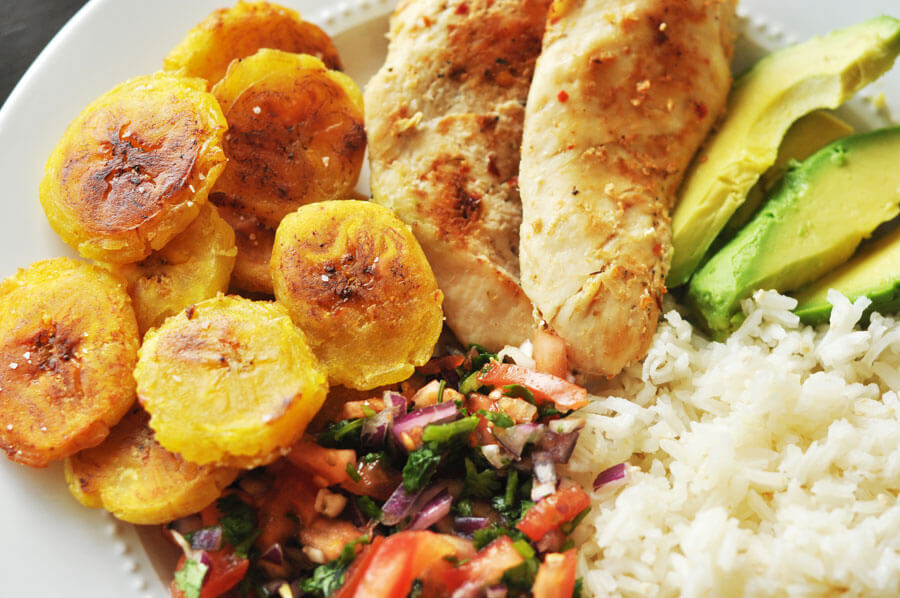 It also goes really well with Fried Plantains (Patacones) – so yummy!
I am so glad that I love cilantro, otherwise, I would miss out on this amazing side of Tomato Salad that completes so many dishes – Tomato Salad really is a must for many of our family's favorite main dishes!
Are you one that loves cilantro? I would love to hear!
See the Happy!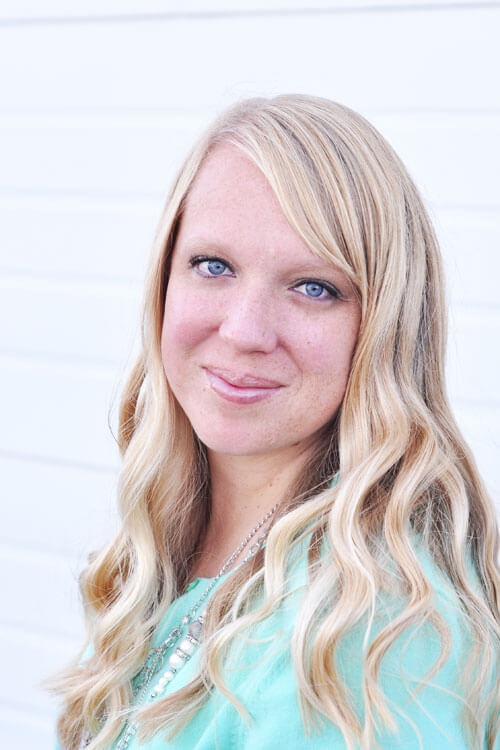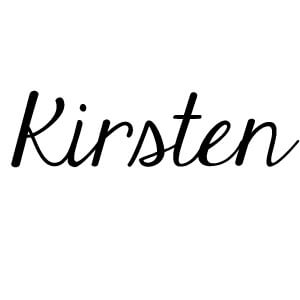 Begin by dicing up the red onion. Place the onion in a bowl with cold water covering them.

While those are soaking dice up the tomatoes. Sprinkle with the desired amount of salt.

Strain the water off of the onions. Add them to the tomatoes, along with the cilantro. Drizzle the olive oil over all of it and give it a good stir. Squeeze the lime over the top and mix that juice in the salad. It's ready to be enjoyed!