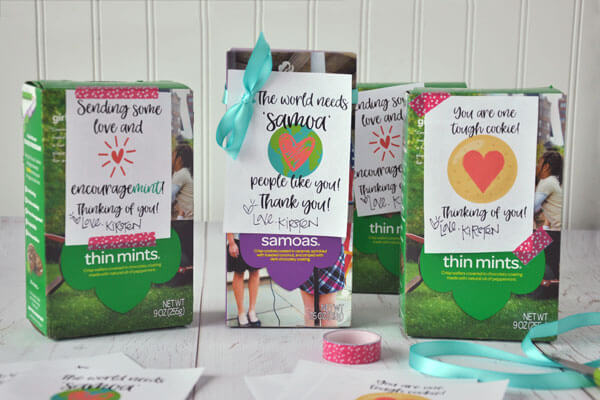 Aren't these Girl Scout Cookie Free Printables just so cute? I haven't met a person out there that doesn't love Girl Scout Cookies, they are just so delicious! I, (along with the rest of the world) justify purchasing them each year because I am helping out the little girl scouts I know in my neighborhood. I did a little poll on my personal Facebook page and asked what flavors people would love to be gifted – Thin Mints and Samoas were basically in a tie in first place, the Tagalongs were close in 2nd place, and the lemony Savannah Smiles came in third. I even learned about a new one that I had obviously skipped over as Trefoils – a yummy shortbread cookie.
*This post contains affiliate links which means if you click on a link and make a purchase, I will receive a small commission at no additional cost to you.  Thanks for your support!**
I LOVE to read, and I keep and re-read books that lift and enlighten me. One of those quick reads is called The Last Lecture by Randy Pausch. He was a professor, and when diagnosed with pancreatic cancer at the young age of 46, he decides he wants to leave a legacy for his kids through this lecture that his wife Jai will be able to show them when they are older. There are beautiful, silly, amazing, and inspiring stories in there that remind us all what is most important in life – people and out connections with them.
Send Out Thin Mints
Chapter 45 in the book is titled Send out Thin Mints. I think this idea could be applied to anyone or any circumstance!
Here's a quick summary:
Randy was an academic reviewer for papers to be published in the academic world. This meant that he had to ask other professors to read super boring research papers and review them. Because  this is tedious work, Randy came up with the idea to send a box of Girl Scout Thin Mints with every paper, along with the caveat "The enclosed Thin Mints are your reward. But no fair eating them until you review the paper." Randy did this so he never had to call or nag his peers. The Thin Mints he sent were a constant reminder of what they had been asked to do. Randy said even if he had to send a reminder email, he'd just ask, "Did you eat the Thin Mints yet?". Isn't that the best idea? The coveted Thin Mints being given in advance for help that was being asked for!
I think it would be amazing to get a box of Thin Mints well after the time of purchasing was over – wouldn't that be such a treat? So I made these fun free printables for YOU to brighten someone's day and give the love of Girl Scout Cookies!
Girl Scout Cookies Free Printables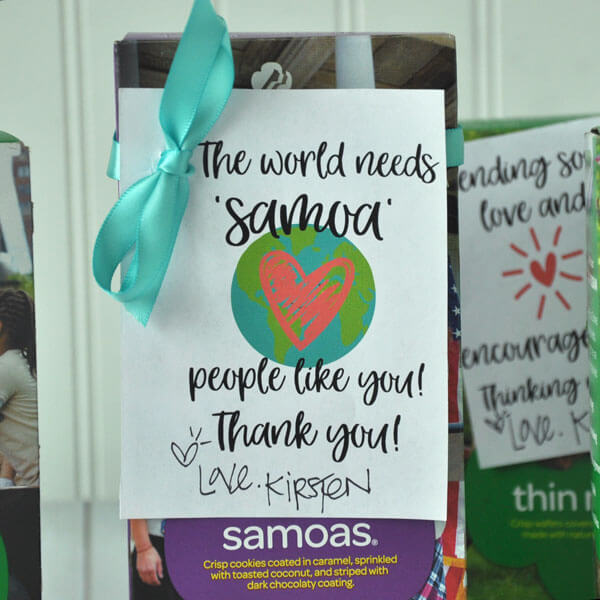 One of my favorites is the Samoas cookies – I just LOVE coconut! I thought this was such a fun idea to tell someone you think they are great – I have a long list of people I could give these to, world does need "samoa" good people in the world! You can download it here: Samoas Cookie Printable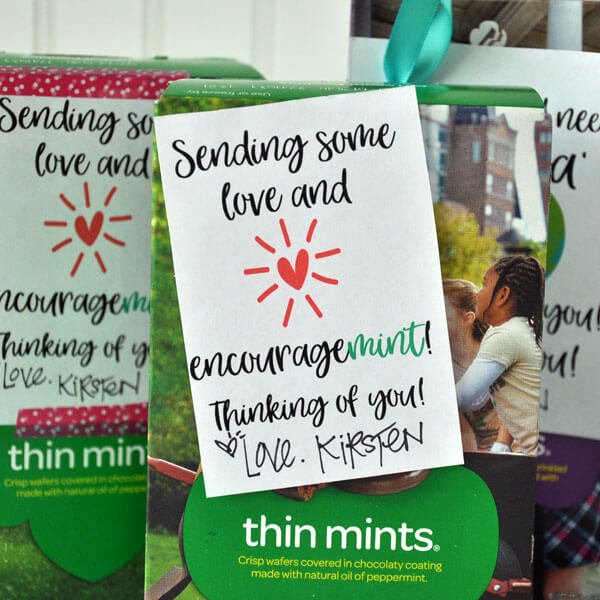 This one could of course be used with anything mint flavored. You can send some love and encouragement to anyone who is going through a hard time, or who seems a little down. You can download it right here: Mint Cookie Printable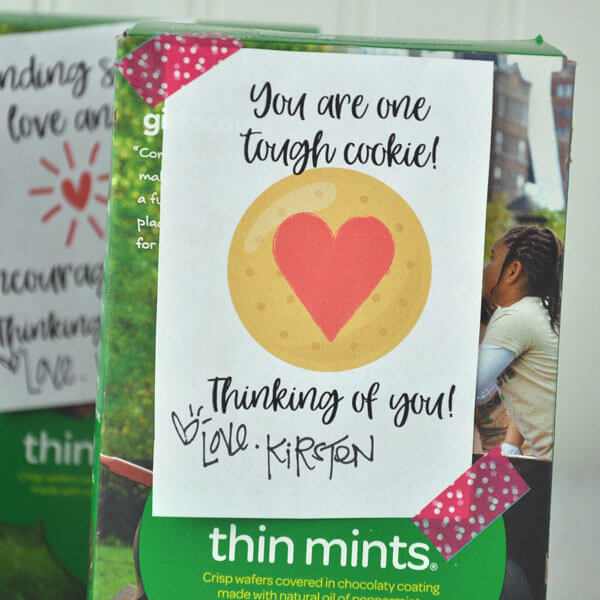 The last Girl Scout Cookie free printable I made is for any type of cookie, Girl Scout or not – this one is mainly for someone who has been going through any health related issues who may need a boost. You can find it and download it here: Tough Cookie Printable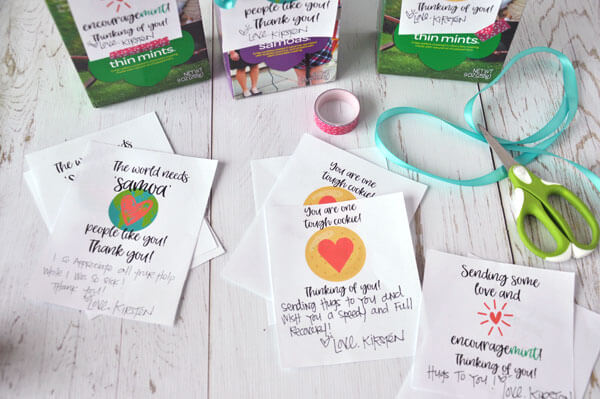 I made them so you could cut them out and just say who they were from, or you can add a note at the bottom, your preference!
All you need is a copy of the Girl Scout Cookie free printables, along with some scissors, washi tape (or regular), or some ribbon, and you can attach it however you would like to. Leave them on the door step and knock and run and you know you will just make someone's day a little bit brighter, and you can't but help brightening your own, showing love and kindness just does that!
If you were to be gifted a box of Girl Scout Cookies, what flavor would you love to receive? I would love to hear!
See the Happy!