Oatmeal chocolate chip cookies are a favorite of mine, and when I got
 the craving for them during my last pregnancy I wasn't sad about it. I get super sick during my pregnancies, and cooking makes me feel even
sicker.
 To satisfy my cravings, I would go to Potbelly's sandwich shop just for the oatmeal chocolate chip cookies and they hit the spot every time! My now almost
two-year-old
is obsessed with them, he's my own little Cookie Monster!
My sister and I have been making these Oatmeal Chocolate Chip Cookies for years, and I had actually forgotten about them for a while. I was so glad my sister Elisa had the original copy I had sent her years ago! This recipe is one that people always ask me for whenever I share the cookies at a gathering, or drop some off just to say "hey I'm thinking of you", or a "thank you" for their kindness or help. They are perfectly chewy and have the balance of flavor I love! Super simple, but oh so good!
The Recipe
All the ingredients are super simple and I almost always have on hand.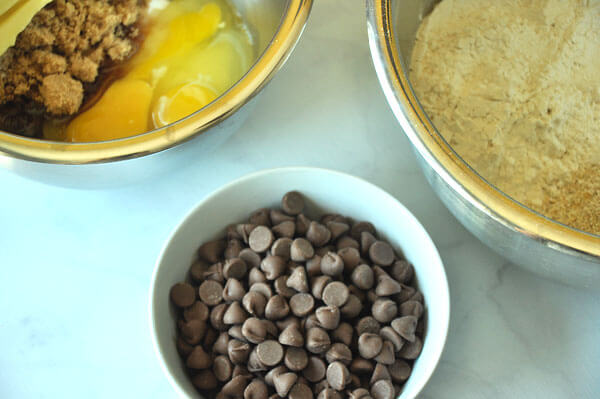 The chocolate chips, in my opinion, are a huge factor in making these so delicious! Ghirardelli Chocolate Chips are the only ones I buy for this recipe, and the little bit extra money they cost is okay by me because they make all the difference!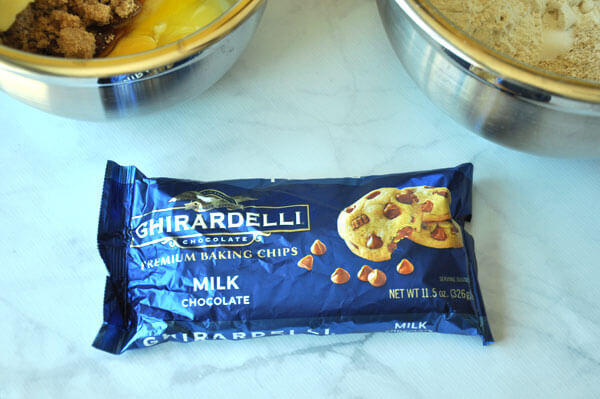 The extra step of grinding up the oatmeal makes a big difference as well! Just measure out 2 and 1/4 cups of oatmeal into your blender. I blend the oatmeal up so it's not completely fine but it's not super chunky either. Make sure you set aside 1/4 cup of oatmeal that has not been blended up at all, I really like having a bit of the whole oatmeal in my cookies!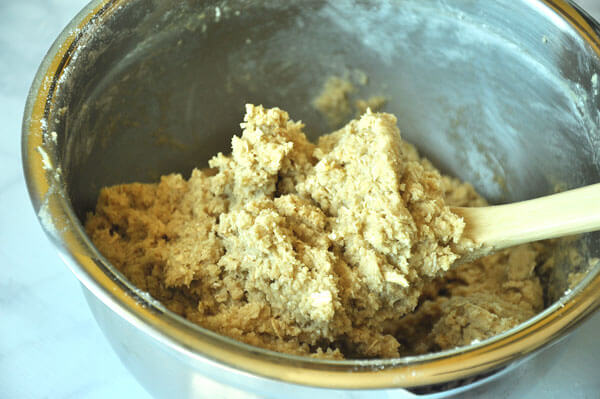 I mix the wet ingredients and then the dry ingredients separately, and later combine them.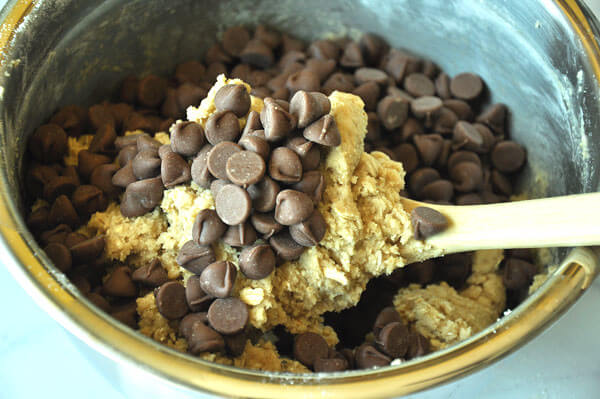 Add in the chocolate chips…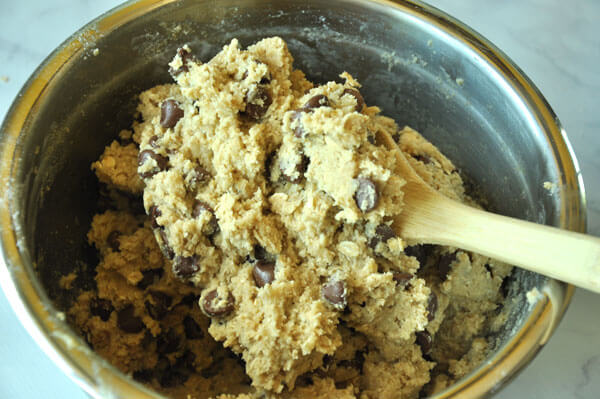 Perfect for eating and baking! I always sneak a bit of dough, it's just too good!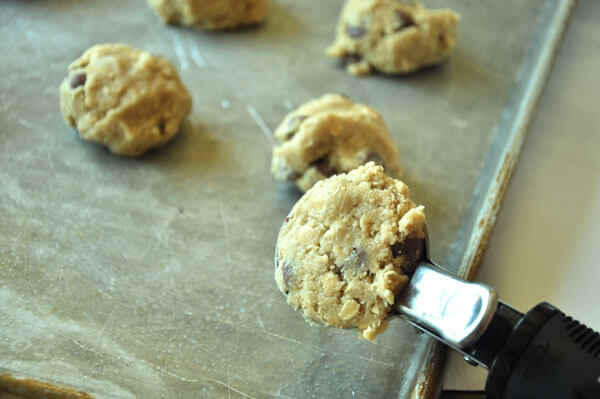 I have had a handful of cookie scoops break so I have resorted to my ice cream scoop and it works wonderfully!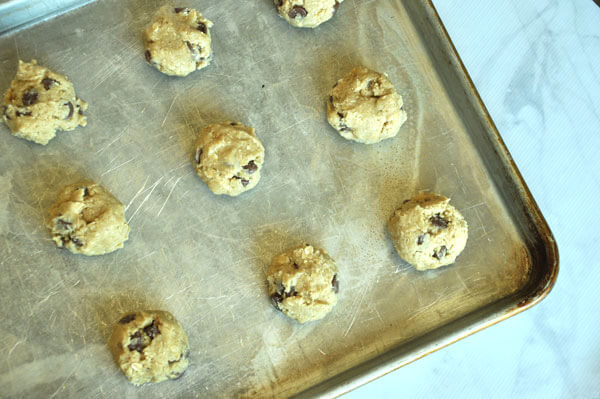 Spread them out on a greased (I use Pam) baking sheet and bake 9-12 minutes depending on your oven.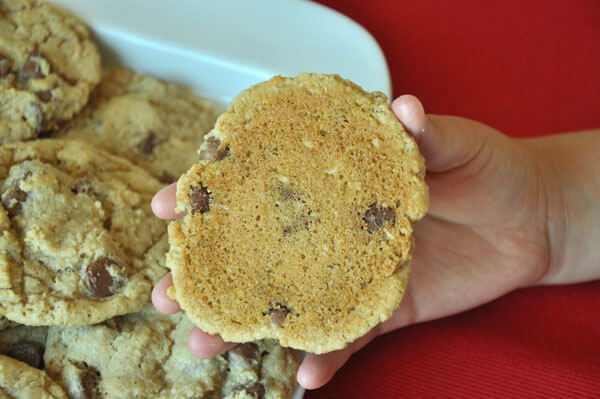 The bottom should be just a golden brown, the top looks not quite done, but that is the secret of their chewiness.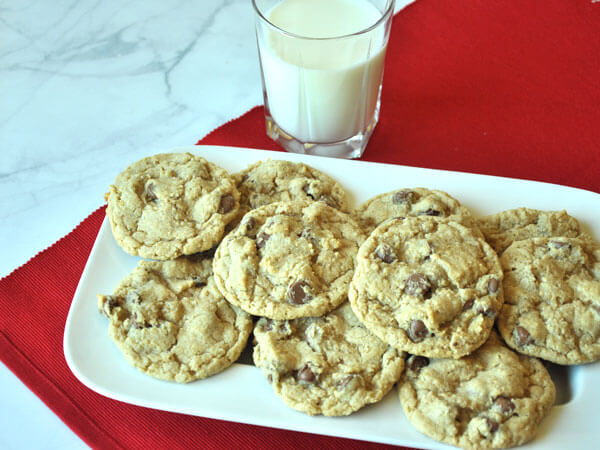 And there you go! The most delicious Oatmeal Chocolate Chip Cookies you have ever had!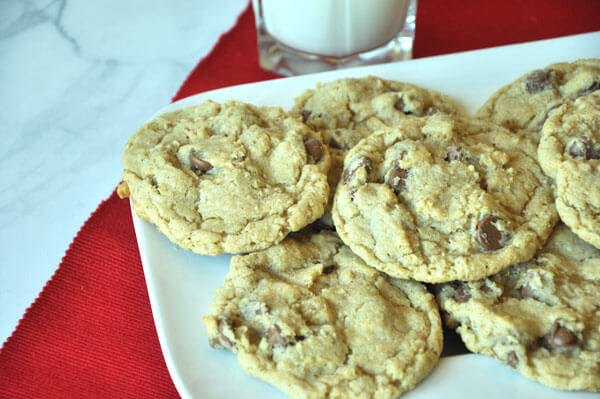 I'm really wanting to go make a batch of them right now! If you love oatmeal in cookies like I do, then you will probably want to check out my 
Chocolate Peanut Butter Bars
 as well, many of the same ingredients, just baked differently!
What's something your mom craved while you were in the womb, or something you have craved during your pregnancies? I would love to hear!
See the Happy!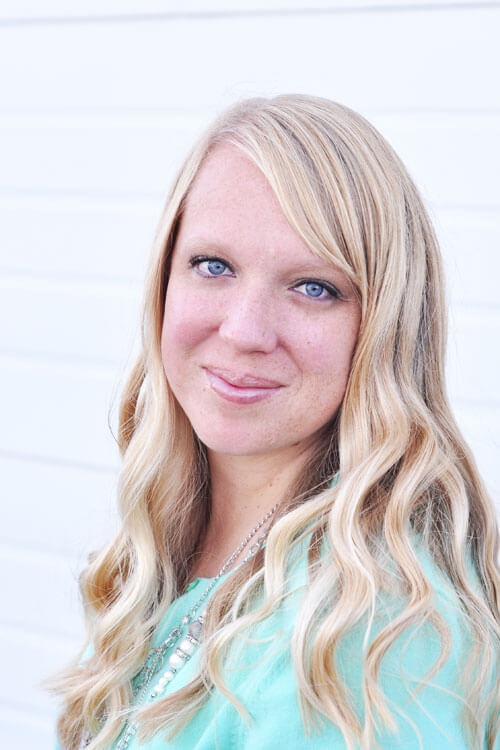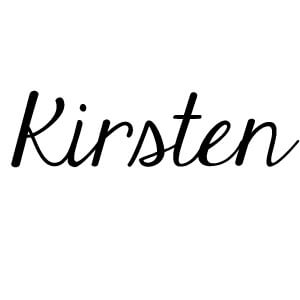 Preheat oven to 350*. Blend 2 1/4 cups of the quick oats in the blender. Make sure it's not completely fine, but not super chunky either. Set aside.

In a mixing bowl mix all wet ingredients : softened butter, sugar, brown sugar, eggs, and vanilla. In another mixing bowl ,mix all dry ingredients: flour, blended oatmeal, the 1/4 cup whole oatmeal, salt, baking soda, and baking powder.

Mix the wet and ingredients together. Add in the chocolate chips.

Using a cookie scoop or ince cream scoop, scoop cookies on greased pan to be baked at 350* for 9-12 minutes. Check at 9 to see how they are cooking as not all ovens cook the same. Enjoy!