Back To School
I am ready for the kids to go back to school.  The summer has been fun but so so busy and I am in need of some ME TIME! And time to catch up on all the things I didn't do because I was trying to make sure my kids didn't just play Xbox all summer.  I must have failed though, because today when my 13 year old was asked if he did anything fun this summer he said, "I played video games".  WHAT!! THAT'S what stands out to him?  Not the bowling, weekly movies with our summer movie pass, splash pads, swimming, camping, outdoor movie nights, hiking, snowbird tram ride, fishing,etc.  Well, we're going to have a little talk to remind all my kids of the fun things we've marked off our summer bucket list. Plus the things we still have planned these next couple weeks before school starts.
Inspire My Creativity
One of the projects on our summer bucket list was to clean out the garage. I know, SO FUN! As we attempted it I realized that I have collected quite a few mason jars.  I decided that I must do a craft with them and get rid of them. This month for the Inspire My Creativity link up the theme is Back to School and I thought some cute jars would be perfect to give the teachers as a hello gift.  Our teachers are always so grateful for any donations given throughout the year and we like to start off the year by donating.  So we decided to do a pencil jar, with pencils of course, and a small apple jar with a treat for the teacher.
What you need:
1 pint size mason jar, with ring but no lid
1 4oz mason jar, with ring ans lid
Yellow, red and pink paint- I love the look of chalk paint but if you want to do it faster you can use Spray Paint
Clear finish spray- satin
15-20 #2 pencils (to fill the jar)
A treat for teacher- I bought skittles
Sand paper
Any brown object that can be a stem for apple jar- I used a little piece of wood
Green paper for leaves
String
Glue- gorilla glue, hot glue, or E6000 to glue the stem to the lid and also to attach leaves to string.
 Cricut Machine (optional)
Black Vinyl (optional)
Paint
Before you paint, lightly sand your jar, scratching it up a tad.  Then paint your jars.  Whether you choose to hand paint them like me or spray paint them, this is a good project the kids can do.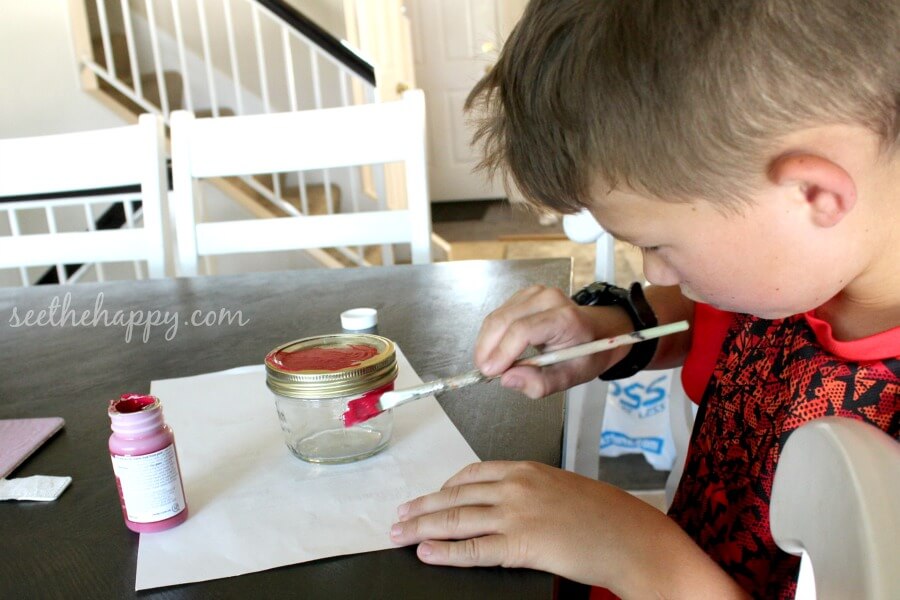 If hand painting, tell them to try and paint all one direction.  Also when hand painting, it may require a few coats. When painting additional coats be sure not to push hard with the brush, it will likely wipe off other coats.
Also paint the ring of the pencil jar pink, like an eraser.  And the ring and lid on the Apple jar red.
After the jar is covered as you like and the paint is dry, if you would like, sand some spots to give it a vintage/farmhouse look.
Details
If you have a Cricut, you can use my file to cut your No.2 OR you can Write it on with a sharpie easily if you don't have a Cricut.
Place or write the No.2 on the jar where you like.
Glue stem to apple lid. Cut a couple leaves about 2″ long and attach gorilla glue or hot glue under the stem the glue the stem to the jar lid.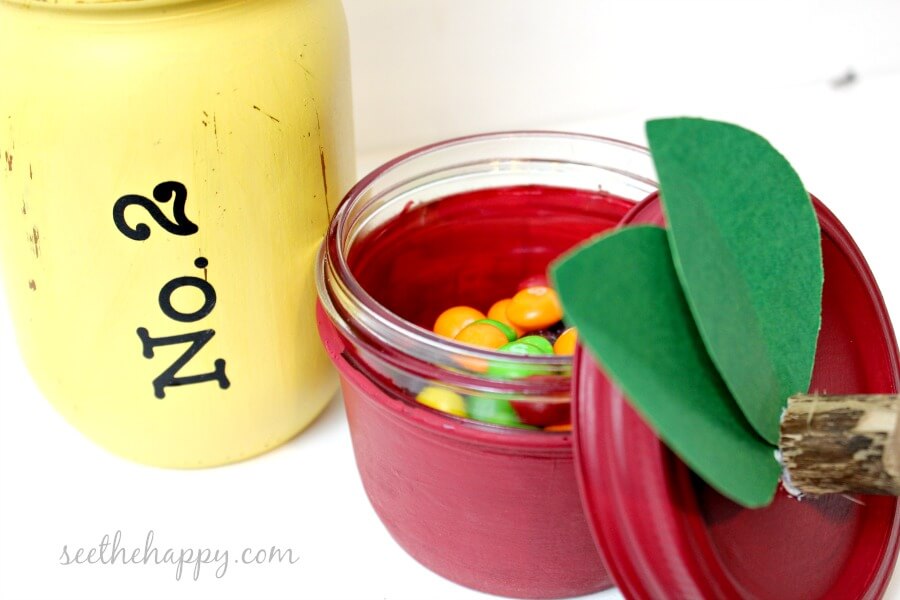 Put the pencils in the pencil jar and the candy in the apple jar.
Feel free to use these tags to add to your jars. I tried to make some that can be used any time of the year. If you right click on this picture you can copy and paste it in a word document to print OR you can download it from Dropbox HERE.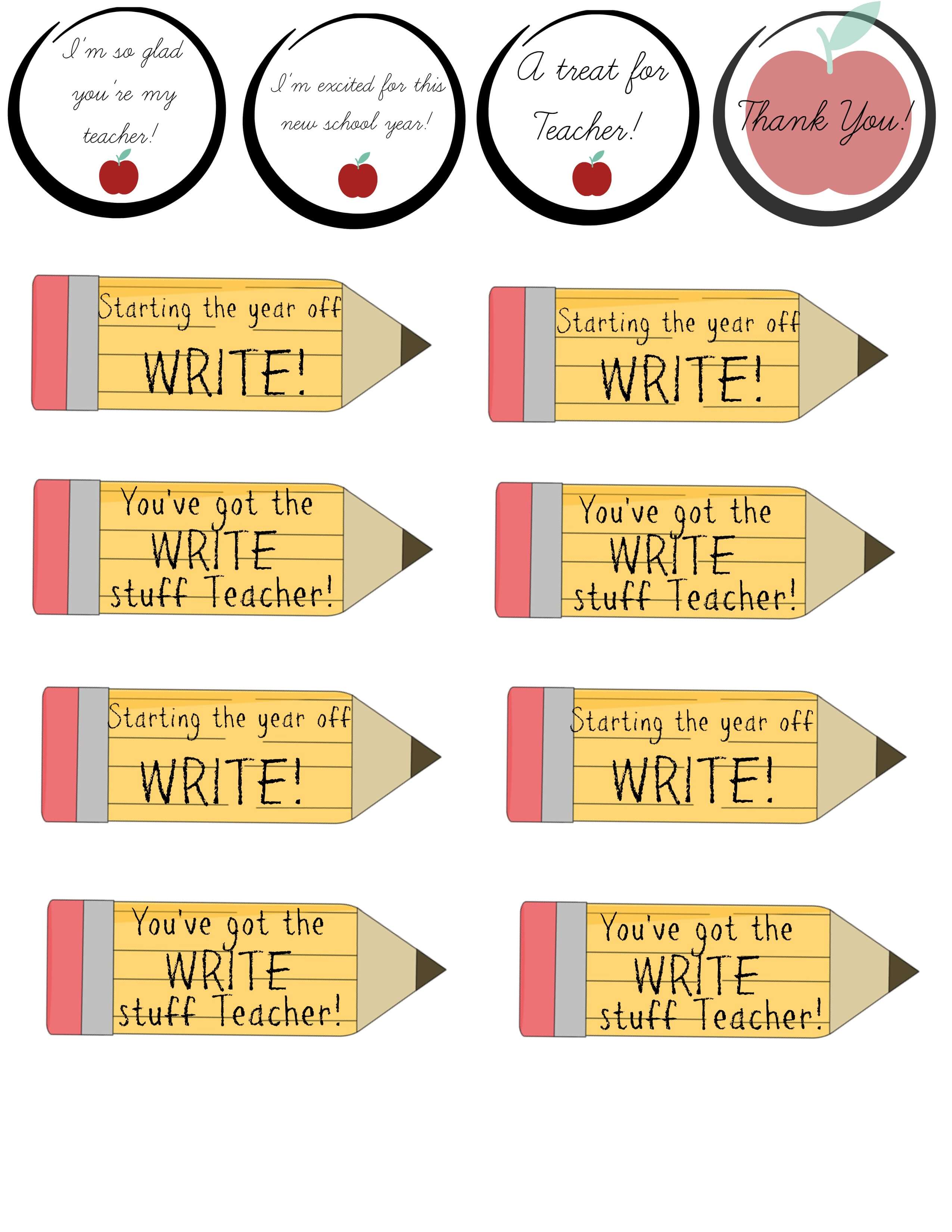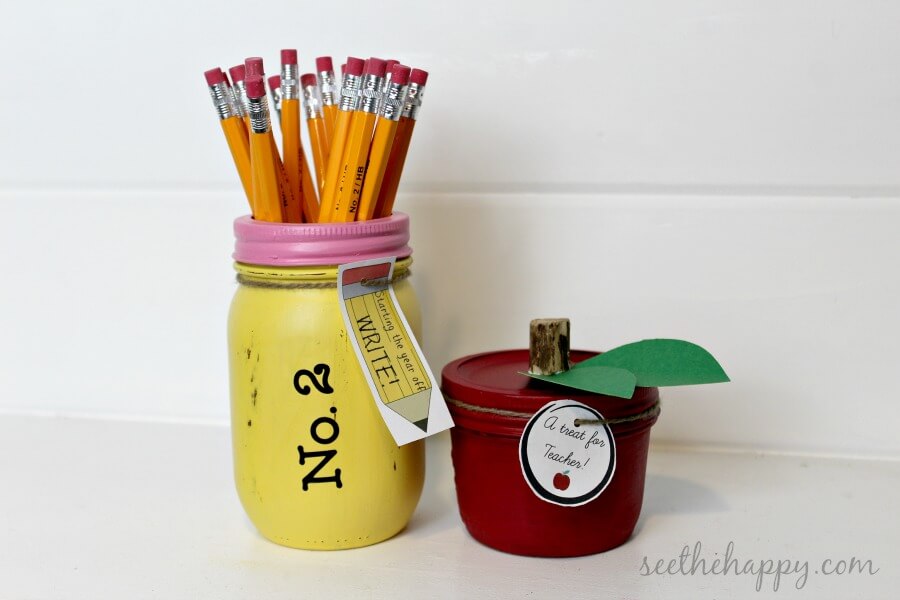 These jars may even be fun to use for a homework station or if you decorate for back to school.
I hope things go well for you and your children as you send them back to school! No tears… at least for the kids.  Moms are gonna cry anyway but it's worse when the kids are crying too… I think so anyway.  It breaks my heart when my kids are sad going back to school.
ENJOY!! and SEE THE HAPPY!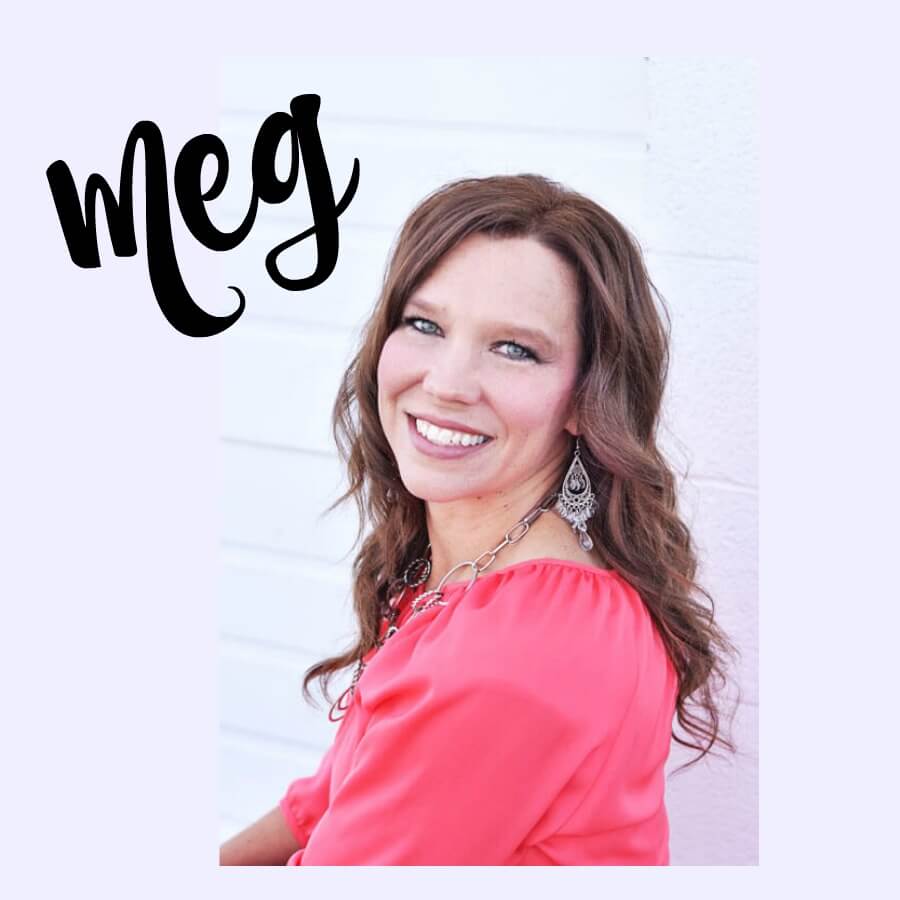 Check out more fun back to school ideas from these other bloggers. Feel free to add your back to school ideas as well.
Join us each month on the 2nd Wednesday for fun themed ideas. Next month the theme is Leaves.