In October I said I would make a list of great Christmas movies to countdown till Christmas. I loved it when television stations would play a movie each night the month of December till Christmas when I was young, and I wanted to create a list for my family to enjoy when we can. These are the favorites of my family-OK so I did leave off A Christmas Story, my husband thinks it's hilarious and would have it on his list for sure, but that one just bugs me.  So add that one to your list if you wish, but here are the ones I chose to be the best of the best.
*Each of these movies have an affiliate link which means if you click on a link and make a purchase, I will receive a small commission at no additional cost to you.  Thanks for your support!*
1.
  Miracle on 34th street (1994)
 (1947)
Miracle on 34th street is a great classic. On Thanksgiving my brother was telling me how he likes to watch this movie on or near Thanksgiving because the movie starts on Thanksgiving and ends on Christmas Day.  Kind of a fun way to start off the Christmas season.
A little girl who doesn't believe in Santa meets Kris Kringle, a mall santa-or so it seems.  Will she accept the truth as others try to prove this man is crazy? You'll have to watch to find out.
2.
Tom and Jerry: Santa's Little Helpers – Tom is rescued by the Clause family which brings chaos for Jerry.  In the end the two have to learn to work together to save Christmas.
3.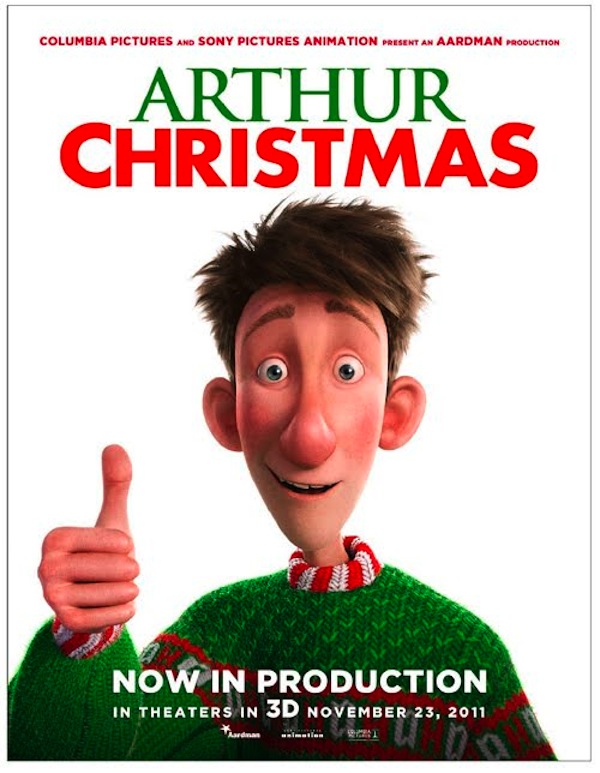 Arthur Christmas-Millions of children are given gifts from Santa each Christmas Eve.  What happens when one child's gift is misplaced? Arthur, Santa's youngest son, takes on the important mission to get that gift to the one child before Christmas morning.
4.
The Polar Express-A young boy, with doubt in his heart, takes a long train ride to the North Pole where he learns that belief keeps the magic and joy of Christmas alive.
5.
How the Grinch Stole Christmas (2000)-The grumpy old Grinch decides to get revenge and ruin Christmas for all of Whoville by stealing their gifts and decorations.  He learns that Christmas isn't all about those things, there is more to it than that.
How the Grinch Stole Christmas(1966)-The Grinch tries to steal Christmas from the happy people of Whoville.  When he sees that the people are happy and celebrate, even without their gifts and decorations, he gives back what he took and becomes the guest of honor at their Christmas feast.
6.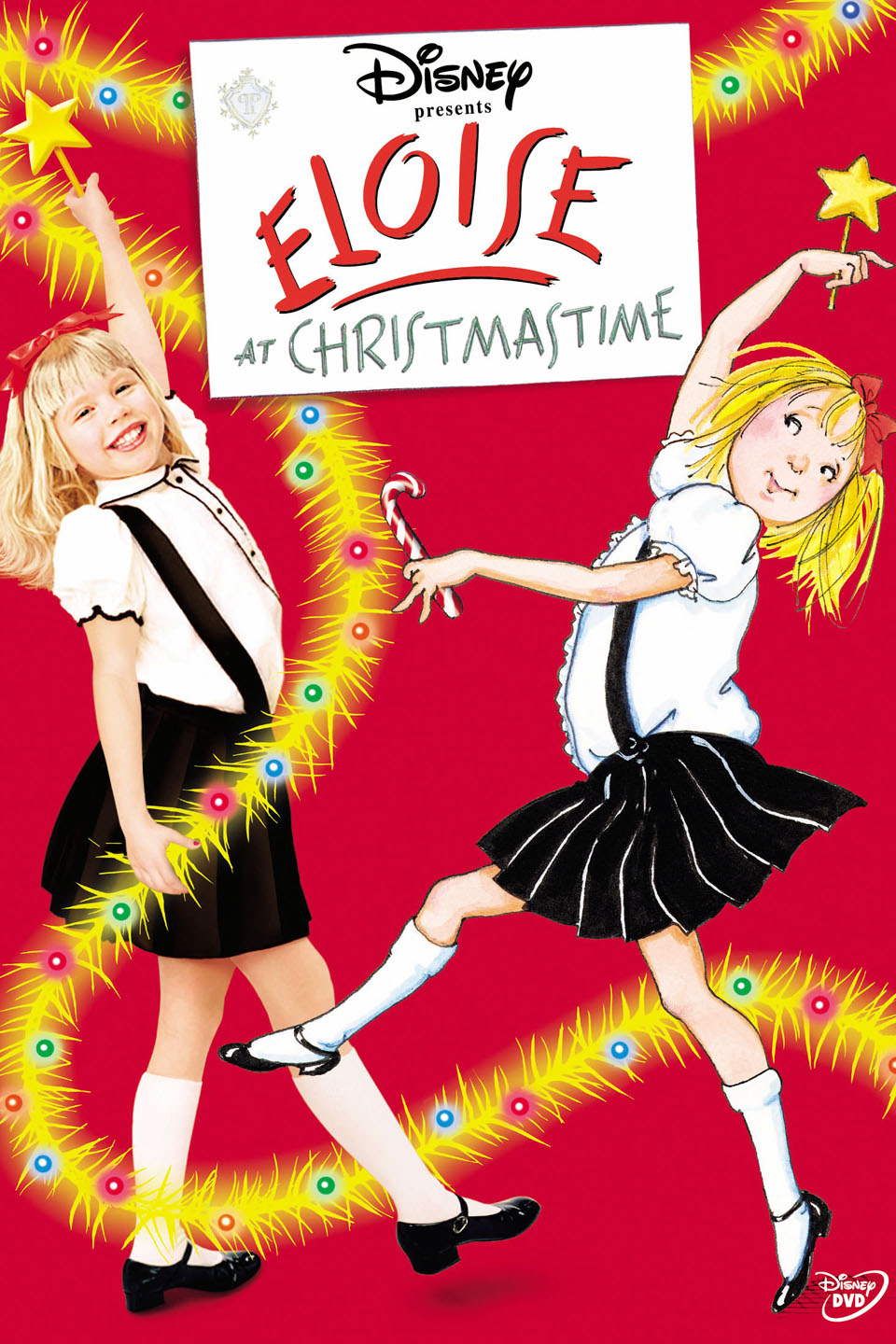 Eloise At Christmastime – I had to combine the two Grinch movies to make way for this cute one. We all love the spunky personality of 6 year old Eloise who won't take no for an answer. She is a resident of a high class hotel where she meets all kinds of different people.  This holiday season she is doing her best to rekindle a romance between a young man and women. All while she solves a mystery.
7.
Rudolf The Red-Nosed Reindeer -This one played every year on TV when I was growing up, so this brings a little nostalgia and I can't go without watching it with my own children.  Rudolf is an outcast because of his red nose that glows.  He feels that he doesn't fit in so he runs away.  He has many adventures and finds new friends.  Eventually he makes his way back home and saves Christmas with his glowing red nose through the storm and the fog.
8.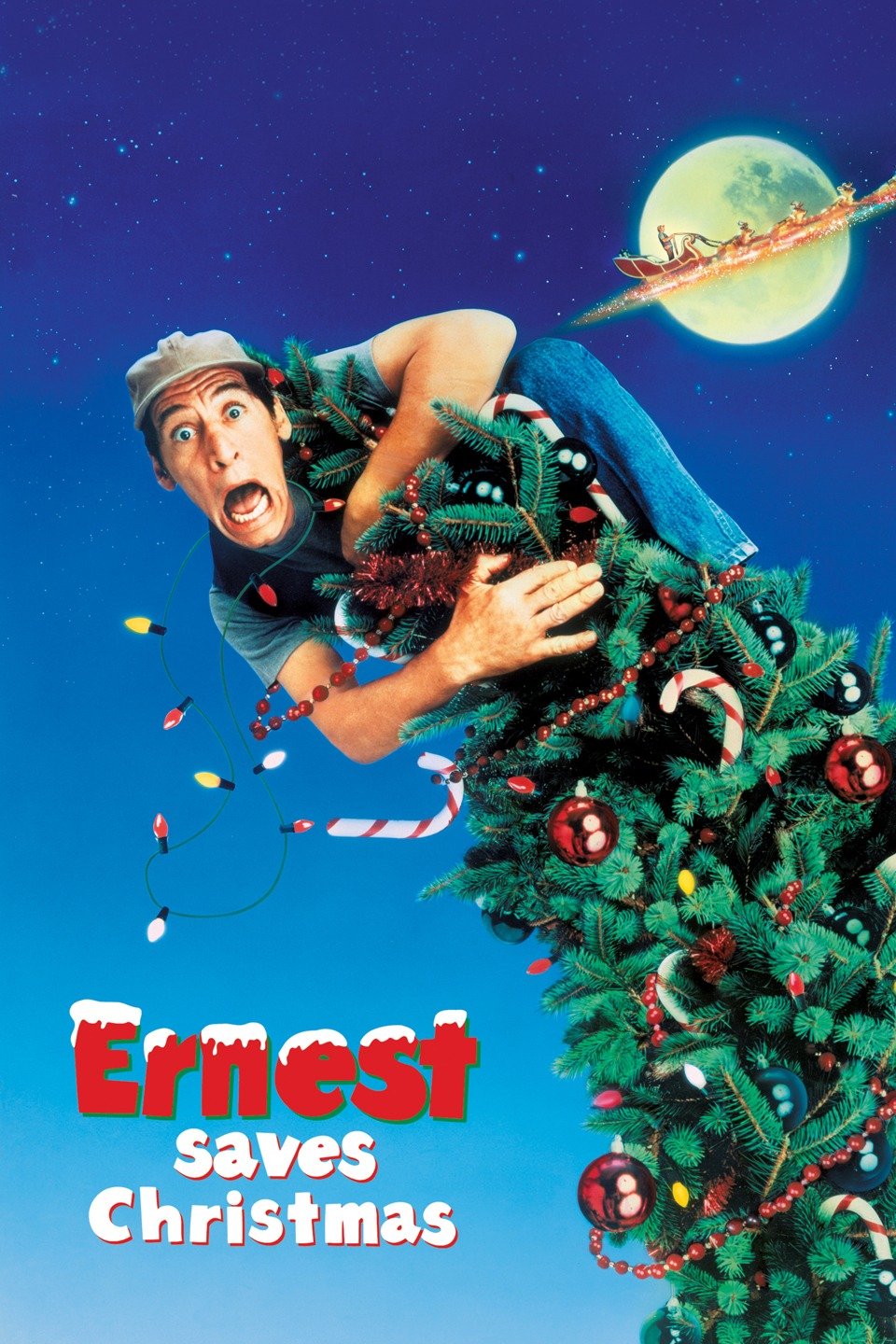 Ernest Saves Christmas-Santa is looking for a successor but it turns out to be harder than he thought. Quirky cab driver. Ernest, helps in every way he can to convince the man Santa has chosen, to take the job.
9.
 ELF-It's just not Christmas without this movie.  Will Ferrell is so phenomenal in this film. Buddy finds out that he is not really an elf and that his real father lives in New York.  He sets out to find his father and when he does, his father's reaction is unexpected.  That doesn't get Buddy down for long, with his childlike personality he helps his father and others in New York rekindle the Christmas Spirit.
10.
A Christmas Carol-Mr. Scrooge who has no Christmas spirit and quite the miser is visited by 3 spirits on Christmas Eve, to help him see that if he would change his ways, life for him and those around him could be better.
11.
Home Alone-8 year old Kevin is mistakenly left behind on the family Christmas vacation.  Thinking his wish for no family has come true, he lives the "high life".  But then 2 kooky burglars try to break into his home.  Kevin becomes creative setting up booby traps for the  uninvited guests. All this while his mom is fighting to get back home to her son, Kevin learns to appreciate his family, annoying as they might be.
12.
White Christmas -White Christmas is another one I can't go without watching at Christmas.  Bing Crosby singing White Christmas….ahhhhhh heaven! Bob and Phil, two showtime stars join a sister act in the small town of Vermont.  When they discover their commander in WWII is the owner of the Inn they are staying at, and that he is having financial struggles, they put on a surprise show to help.  Yes, there is a love story to go along!!
13.
Mr. Krueger's Christmas-For the true meaning of Christmas, this is a must see.  A lonely widower daydreams what it would be like to be there that night when Christ was born.  He contemplates his own feelings of Christ, which brings much happiness to his heart.
14.
Frosty the Snowman – When a magician tosses out his magic top hat, thinking it's useless, some children find it and place it on their snowman.  The snowman comes to life and when the magician sees this, he wants his hat back.  The kids help Frosty avoid the magician but Frosty is also threatened by the warm weather, so he and Karen, his new friend, hop on a train to the North Pole.
15.
It's a Very Merry Muppets Christmas Movie – A muppets version of It's a Wonderful Life.  Kermit is discouraged when his theater is threatened by someone who wants to tare it down and build a nightclub.  He is losing hope to save the theater and wishes he was never born.  An angel helps him to see what the world would be like without him and gives him the courage to fight for the theater.
16.
Barbie Christmas Carol– this is a fun version of a Christmas Carol where a glamorous diva insists that her employees work on Christmas Eve. She is visited by the 3 spirits, (past, present and future) to show her a better way.
17.
Rise of the Guardians– When Pitch Black, an evil spirit, tries to get to children everywhere, there is a group of guardians who save children from his clutches. This time, Santa, the Tooth Fairy, Sand Man, and the Easter Bunny need Jack Frost's help to fight pitch and protect the innocence of children.
18.
It's a wonderful life–  George, business man, discouraged with the trials of life, wishes he was never born.  An angel is sent to help him see what life would be like if his wish came true.  George begins to see the impact he has had in the lives of those around him and gains a new appreciation for life.
19.
The Happy Elf-Another gorgeous singing voice, Harry Connick Jr., narrates this cute movie about an elf (Euber) who LOVES his job and is quite happy working in Santa's workshop, maybe a little too happy.  He is assigned to check the naughty and nice list and he notices that a whole town of children is on the naughty list.  He decides to go check it out and try to spread Christmas Cheer to the people of Bluesville.
20.
Prep and Landing– This elite group of elves are to prep each home for Santa's visit, but what happens when things go wrong and a house get's canceled? Wayne can't let that happen. He and Lanny work together to get Santa safely on the roof of Timmy's house.
21.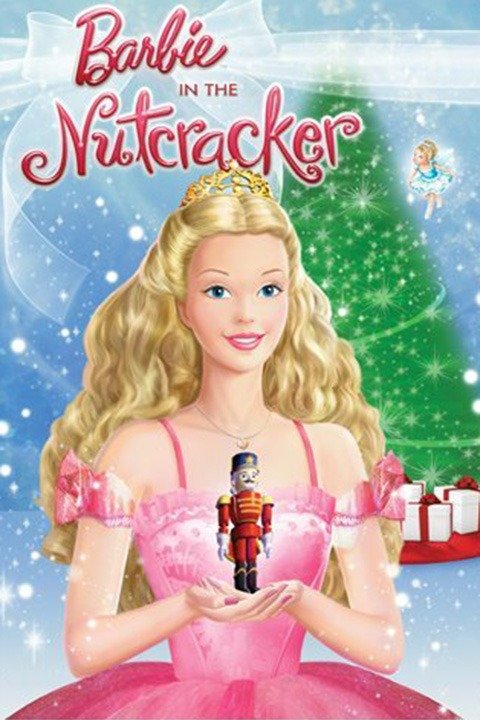 Barbie Nutcracker-Barbie fan or not, this is definitely a fun way to watch the Nutcracker story. Clara's nutcracker comes to life and needs her help to find the Sugar Plum Fairy and defeat the evil Mouse King.
22.
Charlie Brown Christmas – What is Christmas time without "Peanuts"? Charlie Brown has some Christmas time blues but decides to direct a play to get into the spirit.  Even through all the chaos and puny little tree, the true meaning and spirit of Christmas is felt in the end.
23.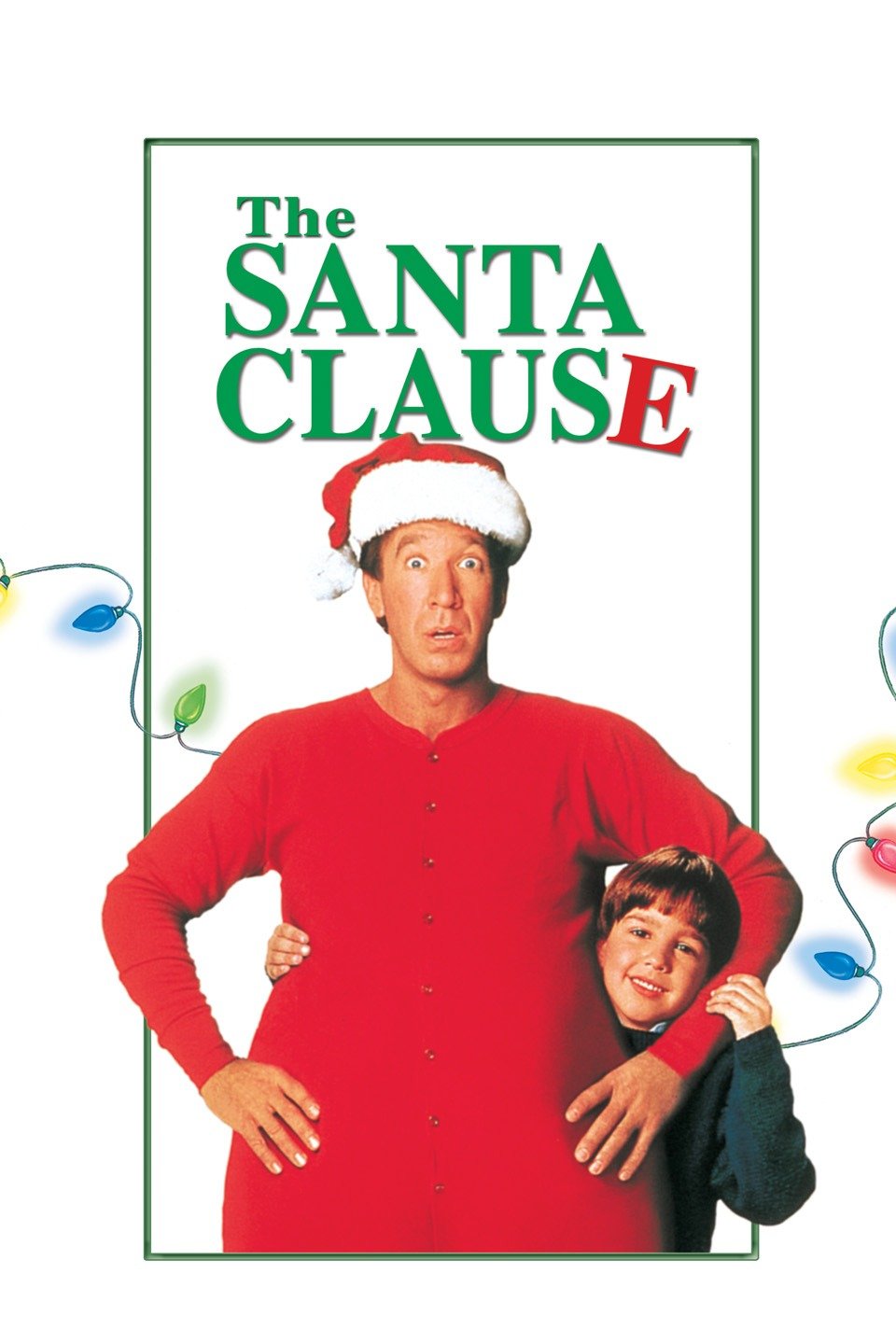 The Santa Clause-Scott Calvin accidentally kills a man in a Santa suit on Christmas Eve.  He and his son are magically transported to the north pole where Scott is told that he now has to take over the role of Santa. Thinking it was all a dream, Scott goes on with his life not thinking twice of his new assignment.  Throughout the year he gains weight and grows a beard, which makes him think it wasn't a dream after all…
24.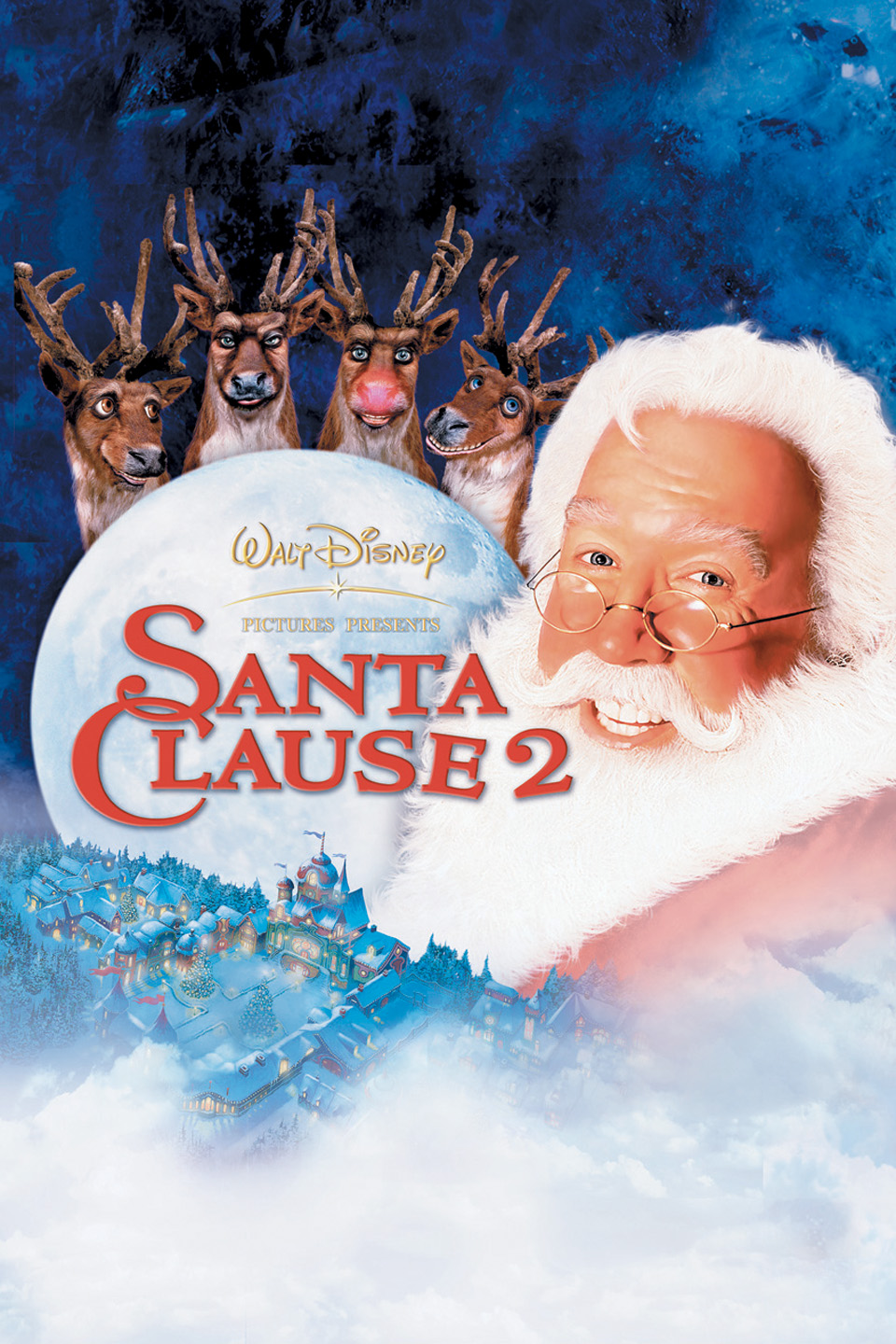 The Santa Clause 2 -Scott Calvin's Santa adventures continue 8 years later when he finds his son's name on the naughty list AND he's told that he must be married by Christmas Eve -only a month away- or he will lose his place as Santa.
25.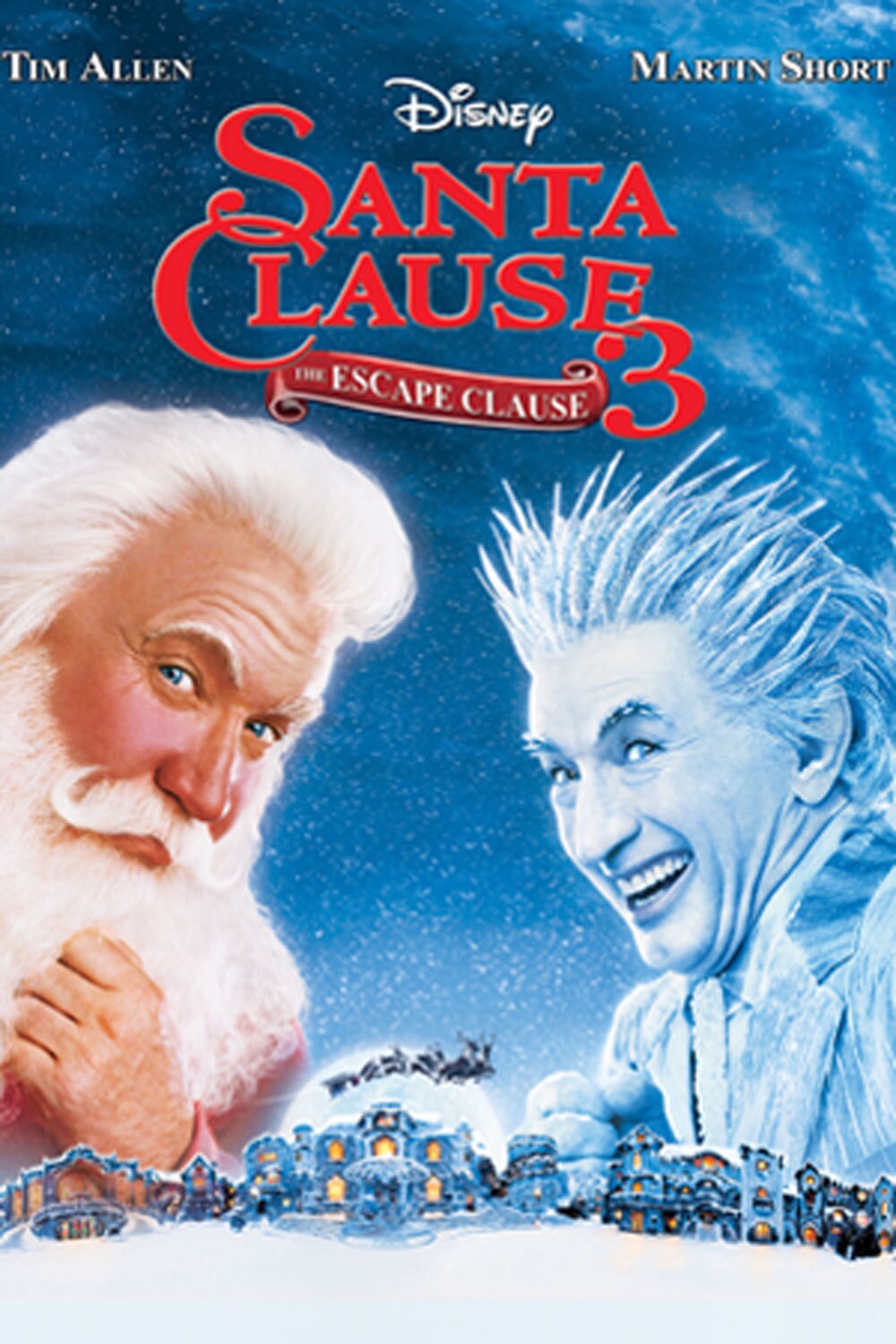 The Santa Clause 3 -Another adventure for Scott Calvin/Santa- He has invited his in-laws for a visit when Jack Frost is scheming to take over the North Pole.
I wish you all a very Merry Christmas and hope these movies add a little extra fun to your holiday season.
SEE THE HAPPY!