DIY Gifts Are My Favorite to Give
We're getting close to Christmas and the thought keeps swarming through my head of what gifts to give the people in my life.  I love giving unique gifts and home made gifts are unique AND extra special, so they're some of my favorite (hopefully the recipient feels the same way when they get it).
This month for the Inspire My Creativity link up the theme is DIY gift. Which comes at the perfect time as we are all thinking of what to give all the people we love.  This gift is something you can give anyone who has to cook, which is most people. I'm thinking ministering sisters, girlfriends, mom, book club friends, temple group, sisters, etc. It's a quick and easy gift to create and adds a little happiness to the kitchen.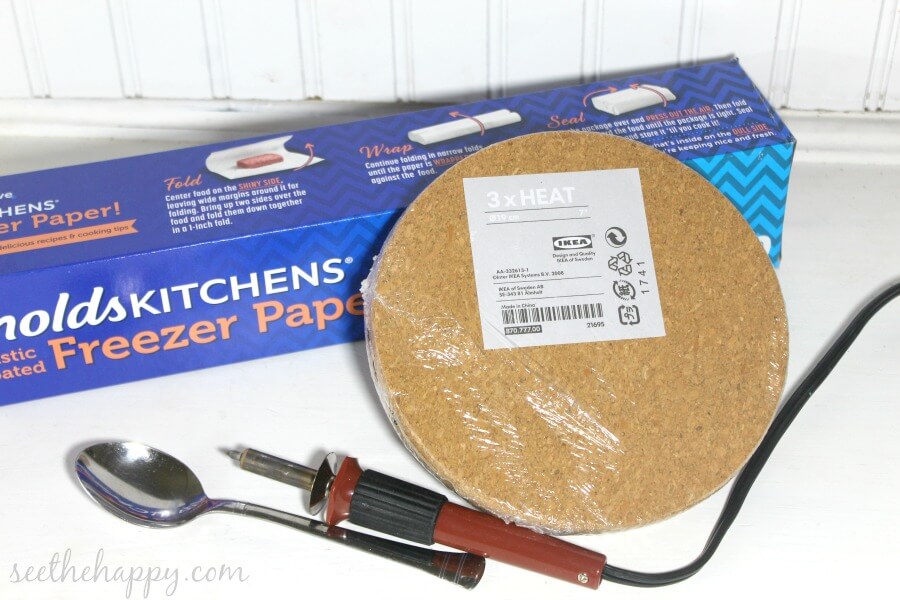 Items needed:
7″ Cork trivets from Ikea or here
Freezer Paper
Spoon
Ink jet printer
Small wood block or box to steady your hand while burning.
Step 1
Find a cute saying or picture online that suits you…I mean the person you are making this for. Here are some examples of what I saw on pinterest.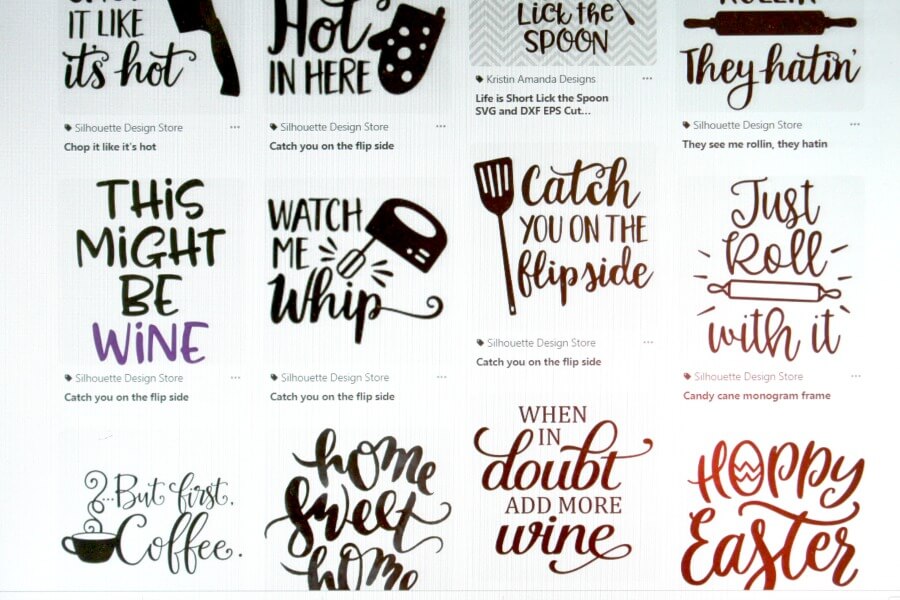 You could also create your own saying or image.   Copy and paste it into a word document.  Now flip your picture horizontally to make it a mirror image.
Step 2
Cut a piece of freezer paper to fit in your printer and load it so that it prints onto the shiny side.  After it prints, gently center it onto your trivet face down. As you move it to position, be sure not to rub it around or the ink will smear. Once you have it in position, hold it on tightly with one hand and rub with the back end of a spoon with the other.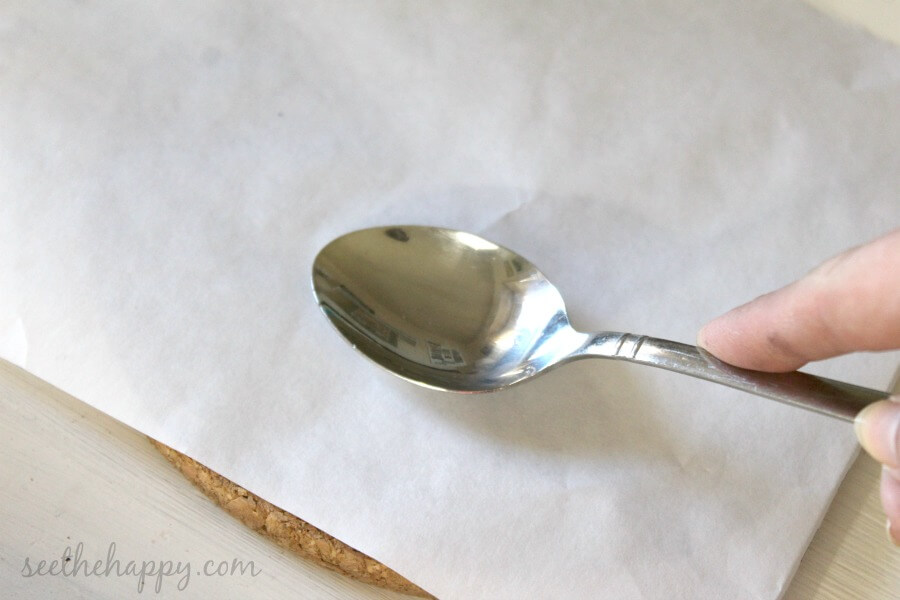 Putting pressure everywhere that the picture is printed.  Before you take the paper off, lift a corner and check to see if the whole picture transferred. It won't look perfect at this point but all you need is enough to trace.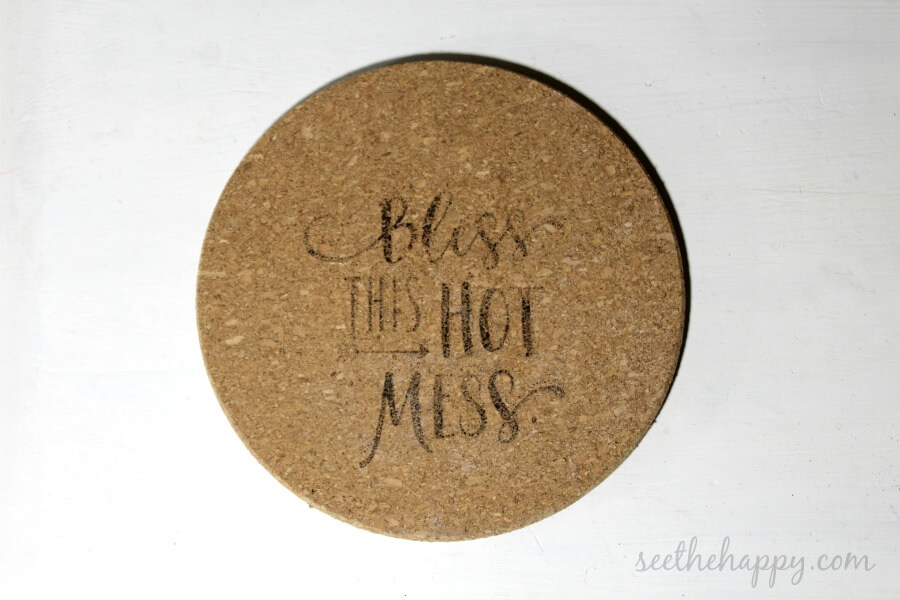 Step 3
Plug in your heat tool and set it to the highest heat setting.  Once it's heated up trace your picture or saying.  Be sure not to push too hard, especially if you have some fine lines.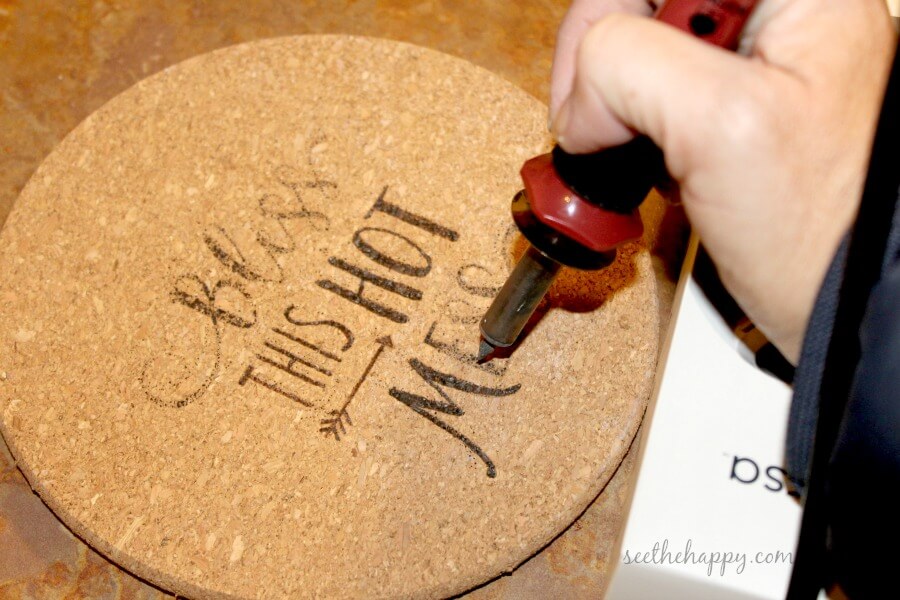 I like to gently slide the tool across the surface with the least amount of pressure. Something that I always do to help keep a steady hand is to have a small wood block or in this case today I used my fit bit box, that happened to be right there.
AND YOU ARE DONE!!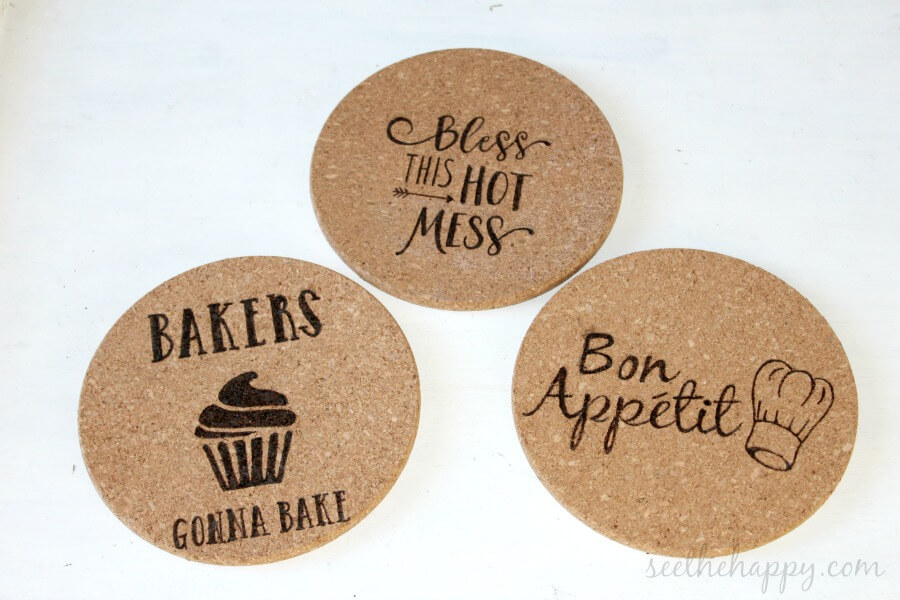 From start to finish, one took about 30min.  And it was so calming as well.  Today I finished a special order, for my business Sew Beyond Beautiful, that WAS NOT FUN. It had my nerves going all haywire.  Tracing this picture onto the trivet was so relaxing, that it helped me calm down from the crazy day.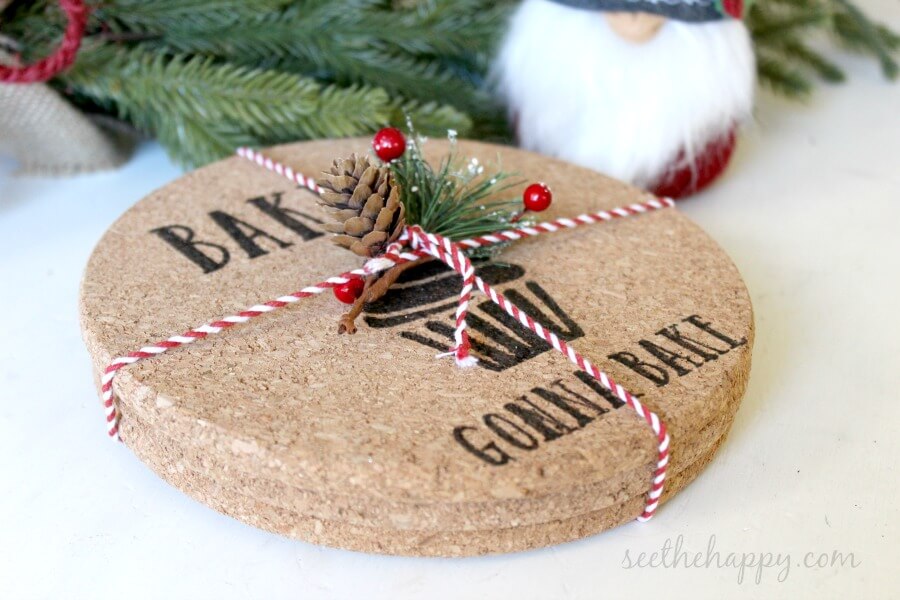 I hope this helps you with at least one person you're gifting to.  It's really a good gift any time of year.  Birthdays, Mother's Day, Teacher Appreciation…
ENJOY! AND SEE THE HAPPY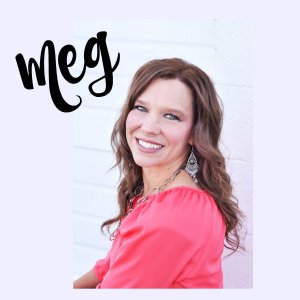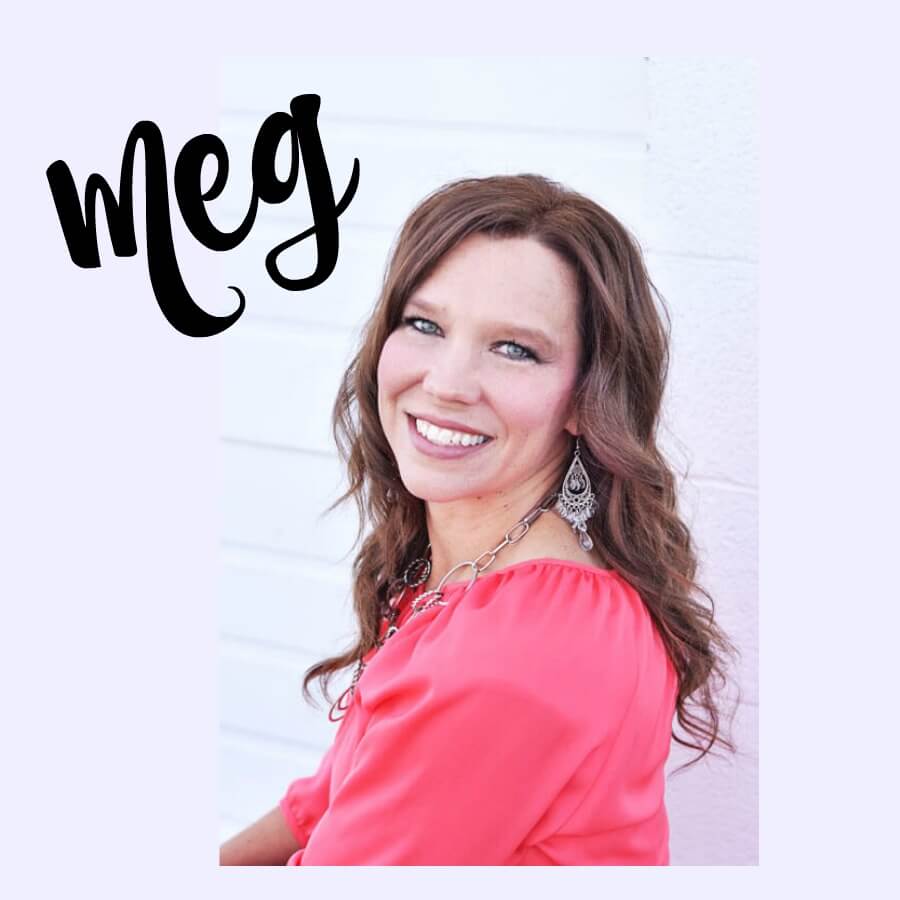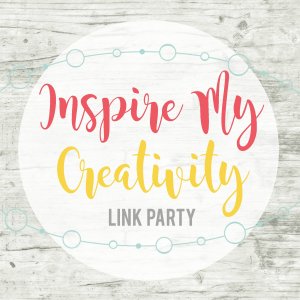 See more fun DIY gift ideas from these great bloggers. And feel free to link up some of your own.
Join us Wednesdays of each month for Inspire My Creativity.  Next month the theme is red.